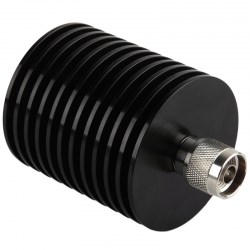 (PRWEB) November 11, 2013
Today, RFcnn.com, an RF industry leader from China, has unveiled its RF attenuator selection for the European market. To attract more customers, the company also launched a special offer on all these wonderful items. The new attenuators are offered at discounted rates at its online shop, up to 30% off.
The CEO of the company says, "We are glad to announce our fresh products to customers worldwide, especially those from Europe. We introduce the special offer in the hope of winning more clients. This is a good chance for our distributors to expand their customer base and increase revenues."
"Any order above $2000 can enjoy another special discount." He adds, "Please pay attention that the special offer is valid for a limited time only. Those who are interested in our new items should visit our website as soon as possible."
According to the CEO, the RF attenuator items from RFcnn.com can be used in a wide variety of applications and meet almost all the requirements where a reduction in power is needed. They can extend the dynamic range of devices, including reducing signal levels to detectors, powering meters and amplifiers, matching circuits. In addition, they can be applied to daily lab applications as well as balance out transmission lines.
About RFcnn.com
RFcnn.com is an online shop of Zhenjiang Fourstar Electronics Co. LTD, which is a China based company that aims to provide customers with high quality products at the lowest possible prices. Customers can try the company's products through sample orders with a long-term contract. Most customers come back soon after receiving their first deals.
More details about the company's high quality connectors can be found at http://www.rfcnn.com/Microwave-Attenuator-50W-N-RF-Connector-7.html.