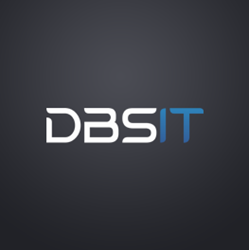 "Simply adapting your website to fit smartphones and tablets is an inferior solution," explains DBSIT Senior Consultant Mike Ronald.
Perth, Western Australia (PRWEB) November 08, 2013
The frenetic pace of online marketing has many Perth businesses in a tailspin. Just as the importance of professional website design has become widely accepted, the game has changed again. Mobile usage on devices such as iPhones and iPads is surging, with many users now searching, learning and buying while on the move. Businesses wanting to capitalise on this trend need to get on board without delay. Perth's leading iPhone Application Developer, DBSIT, has announced a set of discounted promotion plans for marketers who are keen to take this next all-important step.
Today's consumers expect to see impressive functions and designs that fully utilise the increasing capabilities of mobile devices. Businesses need Apps that are fast, easy to navigate and adaptable to a growing product or service offering. The App also needs to maintain its design integrity when viewed on a number of different sized screens, from the smallest smartphone to the largest tablet screen.
The team at DBSIT work on the philosophy that simplicity is key. Sleek design and useful functionality are the hallmarks of the DBSIT team. Search functions and store locators are standard, but if needed, the developers can add games, interactive catalouges or e-commerce capabilities.
As a registered Apple Store 'App' Developer, DBSIT is able to immediately advertise and distribute Apps via the Apple Store. Conforming to Apple's iOS standards, the Apps are systematically tested in real time environments to identify and address any issues that may arise in a real world user experience.
Many Perth businesses falsely believe that engaging professional iPhone Application Developers is a costly proposition. In truth, App solutions can be very affordable, especially when the requirements are not complex. Delaying the launch of an App can also make businesses invisible to a large segment of their target market. Mobile devices have become a crucial communication tool for businesses or organisations wanting to reach their customers. As such, DBSIT wants to encourage Perth businesses to get on board. For a limited time, DBSIT will be offering special discounts on their iPhone Application Development solutions. The initial consultation is free of charge, while on-going technical support forms a integral part of their service offering. For more information about iPhone Application Development, please visit our website: