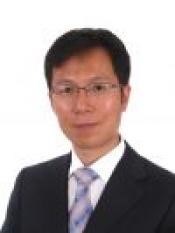 This title represents not only an honor, but also a responsibility. During the forthcoming years, I shall take this opportunity to work with our members in the Asia Pacific. - Ken Lee
(PRWEB UK) 8 November 2013
Lee & Lee Associates is a professional accounting and business consulting firm dedicated to providing high quality services in accounting, audit and tax, financial due diligence, M&A, and business establishment in China.
The firm's clients comprise of foreign companies, joint ventures, foreign owned enterprises, representative offices, and fast growing local private enterprises.
Lee & Lee's professionals come from the Big 4 international accounting firms, multinational enterprises, fast growing small and medium sized firms and tax authorities. All partners are Chinese certified Public Accountants (CCPA) with over 10 years working experience. Apart from being CCPAs some members of staff are also Chinese Certified Tax Accountants (CCTA), members of the Association of Chartered Accountants UK (ACCA), Canada General Accountant (CGA) and Certified Internal Auditor (CIA).
"I am very pleased to be elected as the Chairman of the Asia Pacific Region of Alliott Group. This title represents not only an honor, but also a responsibility. During the forthcoming years, I shall take this opportunity to work with our members in the Asia Pacific Region to develop our members and businesses and the Alliott Group as a whole. The Asia Pacific region, which has the most population and the biggest consumer market, will be the most promising region during the future decades. Active investments and trades, improvement of infrastructure, technology innovation, emerging industries, environment protection, are needed to help and promote the development of SMEs. Alliott Group, as an Alliance of professional accountants and lawyers, will be assisting to help boost the economy blooming in this region" Commented Ken Lee.
Alliott Groups' International Board consists of 12 members, who cover all geographical regions.