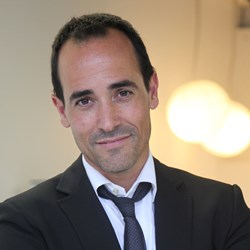 I believe their products can make a real difference AND they're a homegrown Canadian company.
Mississauga, Ontario (PRWEB) November 08, 2013
The aim of the partnership is to better educate the public about the major dangers associated with stovetop cooking fires - the number one cause of house fires in North America – and demonstrate what can be done to prevent them from occurring. Current figures show that 44% of all reported household fires start in the kitchen, with only 1 in 30 fires reported.
David Rocco commented, "Preparing and eating great meals can be the basis of some of the most memorable experiences we have with family and friends. Of course, we all know how busy life can be and how easy it is to become distracted or forget things, but when that happens while cooking tragedy can result. That's why I am so excited about partnering with Pioneering Technology. They are leaders in the field of kitchen fire safety and their technology innovations keep people safe, preventing the potential for cooking fires ever starting. With over 100,000 of their products installed and not one subsequent kitchen fire – I believe their products can make a real difference AND they're a homegrown Canadian company."
Kevin Callahan, CEO of Pioneering commented, "In his work, David embodies all that is great about the spirit of family and home and shared cooking experiences. Our company ethos - and the motivation to create the technologies we have – is to keep those experiences safe for all. Having David partner with us to better educate people of the dangers of kitchen fires and show what can be done to prevent them, is something we're extremely excited about."
David will be involved in further Pioneering Technology product launches in the coming months. Details will be available at http://pioneeringtech.com/fire-prevention/.
##
About David Rocco
Bestselling author, and celebrity chef David Rocco is on a mission to share the sweet life. His internationally syndicated hit television series David Rocco's Dolce Vita is seen in more than 120 countries including the Cooking Channel in the U.S., Food Network and TLN in Canada, BBC Food, Discovery Travel and Leisure, Nat Geo Adventure Channel in Italy and India's Fox Traveller. He is the author of three cookbooks including two national bestsellers: David Rocco's Dolce Vita and Made in Italy. He is the recipient of numerous awards and accolades including a Gourmand Award, a Taste Canada Award and has been named one of "Canada's Top en Style Makers" by Flare Magazine. David's latest television offering is David Rocco's Dolce India. Part food and travel adventure it's the cultural exchange of a lifetime as David journeys into the heart of a soul-stirring, eclectic land where food is the one great common link.
For more information visit: http://www.davidrocco.com.
About Pioneering Technology Corporation:
Pioneering, based in Mississauga, Ontario is an "Energy Smart" product innovation/consumer goods company and North America's leader in cooking fire prevention technology. Pioneering engineers and brings to market energy smart solutions for consumer products making them safer, smarter and/or more efficient. Pioneering's patented and patent pending Safe-T-element® cooking system is engineered to help prevent stove top cooking fires, the number one cause of fire in North America, and to reduce the amount of electricity required to cook and is installed on over 100,000 ranges in multi-residential housing (low income, seniors, college/university and military) throughout the world. Pioneering trademarks include Safe-T-element®, Safe-T-Sensor™, Powergrill™, Battery Eliminator®, Powerpak™ and the Hydro-free Furnace Fan™. For more information visit: http://www.pioneeringtech.com.
For more information contact: Kevin Callahan, President and CEO of Pioneering, at (905) 712-2061 ext. 222.
This news release contains certain forward-looking statements that reflect the current views and/or expectations of the Company with respect to its performance, business and future events. Such statements are subject to a number of risks, uncertainties and assumptions. Actual results and events may vary significantly.
The TSX Venture Exchange Inc. has neither approved nor disapproved the contents of this press release.