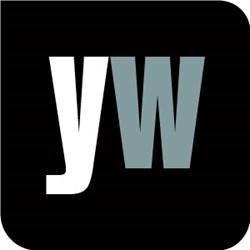 London, UK (PRWEB UK) 25 November 2013
On the 6th of November, the Bank Workers Charity (BWC) celebrated National Stress Awareness Day by highlighting workplace stress factors and solutions, hereisthecity.com reported November 6th. The article, "Today is National Stress Awareness Day," noted that there was heavy media coverage recently when high profile bankers needed to take leave of work because of exhaustion and stress. As a result, the article pointed out, workplace wellbeing is becoming a key component in employee engagement strategies. (http://hereisthecity.com/en-gb/2013/11/06/beating-workplace-stress/)
To celebrate National Stress Awareness Day, Yourwellness Magazine explored natural ways to relax. Yourwellness Magazine commented, 'After a while, stress can begin to take a major toll on your body. In that case, some people resort to a regimen of painkillers or other drugs; however, there are simpler ways to accomplish stress-relief naturally. In order to keep a clear mind and prevent your body from becoming tense, you must take the necessary time out to relax. (http://www.yourwellness.com/2013/10/stressed-five-ways-help-body-relax-naturally/#sthash.OILZczPK.dpuf)
Yourwellness Magazine outlined five ways to help the body to relax naturally:
1. Take a nap. A short, 20-minute nap will help to revitalize the entire body, helping to boost optimism for the rest of the day. A nap is especially important for those who did not get a good night's sleep.
2. Exercise. This causes the brain to release a hormone called serotonin, which is effective in elevating a person's mood. Although any length of exercise is beneficial for mental health, working out for at least 30 minutes is recommended.
3. Invest in a hot tub. A quick plunge into a hot tub will relieve any tightness in the body and, unlike a public sauna, allows owners to unwind in total privacy.
4. Visit a nature park. A nature park creates a peaceful environment where the mind is able to escape. The sights, smells, textures and sounds will allow the mind to unwind and roam free.
5. Have a treat. Don't be afraid to give in to cravings once in a while – a few occasional cheat days won't hurt.
To find out more, visit the gateway to living well at http://www.yourwellness.com.