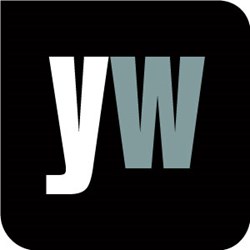 London, UK (PRWEB UK) 23 November 2013
The box office success of Gravity has caused media experts to say a sea change is coming for actresses over 40, The Examiner reported October 18th. The article, "Sandra Bullock leads charge of over-40 actresses bucking Hollywood ageism," noted that Bullock, 49, is among a long list of actresses – such as Julia Roberts, Jennifer Aniston, Halle Berry and Cameron Diaz – to shift the Hollywood obsession with youth. Sharon Waxman, editor-in-chief of TheWrap, is one such media expert who has picked up on the new trend, commenting, 'Forty is the new 25 in Hollywood. We have these actresses who look incredible for any age. They have to appear on these screens in HD — and 3D in Bullock's case — and they totally stand the test of the camera.' (http://www.examiner.com/article/sandra-bullock-leads-charge-of-over-40-actresses-bucking-hollywood-ageism)
This inspired Yourwellness Magazine to take a closer look at looking good after 40. Yourwellness Magazine pointed out, 'It's already fairly sickening when you see actresses like Cameron Diaz or Gwenyth Paltrow effortlessly float up and down the red carpet, looking stunning, but when you realise that they're both in their 40s, you can't help but think; "how do they do it?" …You may not have your own team of beauty experts like Cameron and Gwenyth, but you can still apply make-up in a way that makes the skin and features of your face appear more youthful.' (http://www.yourwellness.com/2013/08/makeover-magic-five-steps-to-looking-fresh-in-your-forties/#sthash.fr1s4yCv.dpuf)
Yourwellness Magazine outlined five beauty tips for looking good after 40:
1. Pluck superfluous hair around the eyebrows before applying make-up, use a light, moisturising lotion and then use a concealer for obvious age spots or blemishes.
2. Use two light, matte, creamy foundations: one that is lighter than the skin to cover dark spots, and then a main one close to the natural skin tone to use on the whole face.
3. Don't overdo it with the loose powder, as powder tends to settle in the lines on the skin.
4. Black can be a harsh colour on older skin, so try softer browns.
5. For lips, avoid very light or very dark colours, and use a lip pencil in the same shade to give more regularity to the lips.
To find out more, visit the gateway to living well at http://www.yourwellness.com.