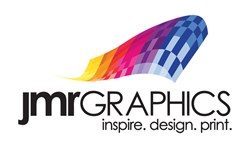 Central Islip, NY (PRWEB) November 09, 2013
Nationwide truck wraps manufacturer, JMR Graphics, comments on Lego's new television advertisement that uses strong emotions to connect with consumers just in time for the holiday season.
According to the November 4, 2013 article published by The Drum, titled, "Lego Targets Kids and their Parents with Emotive pre-Christmas TV ad," Lego has launched a TV campaign showing how "its colorful bricks bring fathers and sons together."
The television advertisement titled "Let's Build," was developed by Amsterdam agency We Are Pi. It is told through the eyes of a young boy who bonds with his father through building with Lego. The campaign's "emotive narrative" looks to entice parents, especially in the holiday season.
Lego brand manager, Kathryn Marriott, says, "Lego has been covering playroom floors since 1949 and we want to keep inspiring the builders of today and tomorrow. This campaign is designed to build the Lego brand and everything that it stands for, bringing parents and children together to enjoy a creative play experience that only Lego can offer."
TJ Pannell, a representative of JMR Graphics, a nationwide truck wraps manufacturer, confirms that this advertisement was strategically designed to entice the target demographic: parents. "This brilliant television advertisement will resonate with parents who have strong bonds with their children and will ultimately drive the sales Lego is looking to achieve in the holiday season," he says. "Effective advertising, whether it be through television campaigns, billboards, or vehicle wraps, needs to appeal to the target demographic in a way that will not only create brand loyalty but also in a way that will drive sales."
JMR Graphics is an award winning Nationwide 3M Certified Manufacturer of Graphics for over a quarter of a century. We specialize in branding companies through Fleet Graphics, Vehicle Wraps, Architectural Wall Graphics, Promotional Window Clings, Floor Graphics, Event Signage and much more. We offer a variety of 3M Graphics Films, which are specially designed for most surfaces that require a changeable, short and long-term application. Our exceptional "Turn Key Service" is backed with a 3M MCS Warranty to give you peace of mind when you need optimum performance for the intended life of your graphics. With our state-of-the-art, cutting-edge facility we inspire our clients by providing creative design, custom-printed graphics and handle a network of nationwide installers. JMR Graphics provides expert capabilities and capacities needed to meet any graphic challenge.