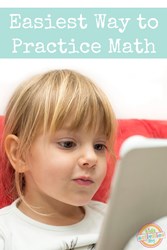 Math and science can be a lot of fun.
Dallas, Texas (PRWEB) November 12, 2013
Math and science can be a lot of fun. Easy ways to practice math and cool science lab ideas have been released on Kids Activities Blog. Having a blast while learning at the same time is what it is all about for moms this season.
There are ways to practice math that are actually fun. One of the ways is by using the super fun Splash Math website. Practicing math from tablets and smart phones is great since it can be done merely anywhere, at the doctor's office, in the car, or while being at a siblings sports practice.
Having math exercises at one's fingertips can sneak in a fun math lesson indoors or outdoors. On top of this, they serve as worksheet replacements, stimulate independent practice, and can even introduce new concepts in a fun and colorful way.
Allowing extra screen time may even get the busiest app enthusiast to join in an extra review lesson. The Splash Math site offers a coin reward system. Use this reward system as an incentive to gain something extra special for their math practice.
Over 8 science labs have been published together with a printable to document the findings. Among the great ideas are experiments that test what makes bread rise. Other science themes include menacing microbes. This experiment is a fun and creative way to learn about viruses and bacteria and other microscopic phenomena.
Another cute experiment will find out if worms can indeed smell. Let the worm hunt begin to find out the real answer. A marine oil spill lab, a color and light lab, and a glow in the dark oobleck are only some of the great lab ideas published this season.
For detailed instructions and to get additional fun tips, check out Kids Activities Blog this week. Come get inspired to let the kids have a blast while learning science and math.
About Kids Activities Blog
Kids Activities Blog is a website created by two moms (who collectively have 9 children), Rachel Miller and Holly Homer from June Cleaver Nirvana. It is their daily goal to inspire parents and teachers to play with kids. This interactive website publishes simple things to do with kids twice a day. Kids Activities Blog is a great tool for moms and teachers to find kid-friendly activities that create memories and sneak learning into the fun.