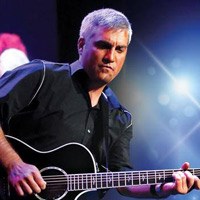 Las Vegas, NV (PRWEB) November 13, 2013
Great holiday gift ideas don't have to break the bank, and these great Las Vegas shows under $50 prove it. The exclusive deals BestofVegas.com has on a regular basis offer visitors to Sin City serious high production options without empting the pockets. See American Idol's Taylor Hicks at the Paris Hotel or sit back in relax with The Rat Pack is Back at the RIO all under $50 a ticket. If that doesn't open eyes, then a dive into the magic and mystery of Jan Rouven in Illusions or the hilarious insanity of Hypnosis Unleashed with Kevin Lepine.
Here are the Best Shows under $50 on BestofVegas.com that are perfect stocking stuffers this holiday season:
Taylor Hicks: Get swayed with this exclusive offer on VIP and General Seating on American Idol's Taylor Hicks at the intimate Piano Bar at Paris Las Vegas.
VIP: 49.49
GA: 32.50
Recycled Percussion: VIP and General Seating promotions save up to 50% off tickets to Recycles Percussion at The Quad, popular from America's Got Talent.
VIP: 49.00
GA: 39.00
Illusions starring Jan Rouven: Watch the magic of saving over 30% with General Seating at Illusions Starring Jan Rouven at the Riviera.
GA: 47.50
V- The Ultimate Variety Show: Up for some variety and save over 40% with General Seating at V- The Ultimate Variety Show at the V Theater in Planet Hollywood.
GA: 49.00
Hypnosis Unleashed: Grab a free beer with VIP and General Seating at Hypnosis Unleashed at Hooters Las Vegas and save up to 40% on show tickets.
VIP: 39.60
GA: 28.60
X-Rocks: See the sexy side of Las Vegas showgirls at X-Rocks at the RIO Las Vegas with VIP tickets 20% off on BestofVegas.com.
VIP: 47.00
The Rat Pack is Back: Table it with Frank, Sammy, Dean and Joey with 30% off General tickets on The Rat Pack is Back at the RIO Las Vegas.
GA: 45.46
Jeff Civillico: Catch the funny with Jeff Civillico at The Quad and get a VIP upgrade and a Child ticket free at BestofVegas.com.
VIP: 38.50
The Mentalist: Time to blow minds with Gerry McCambridge at The Mentalist Live: Magic, Comedy & Mind Tricks at Planet Hollywood with over 50% off on VIP and General Admission tickets.
VIP: 39.99
GA: 29.99
Evil Dead The Musical 4D: Wreak havoc at Evil Dead The Musical at the V Theater in Planet Hollywood Las Vegas with VIP seats and General admission deals.
VIP: 49.99
GA: 44.99
Ten great Las Vegas shows under $50 are easily found this holiday season, as BestofVegas.com always have the best entertainment in Las Vegas at terrific prices. Some deals are for a limited time, while other Las Vegas show tickets are at constant low prices at BestofVegas.com. For more Under $50 shows, check out the honorable mentions.
Honorable Mentions:

Hitzville! Motown Revue
Spank! The Musical The Fifty Shades Parody
B-Beatleshow
Country Superstars
Frank Moreno
Gordie Brown
Tommy Wind: Magic, Music and More!
LA Comedy Club
Marc Savard Comedy Hypnosis
Popovich Comedy Pet Theater
Sin City Comedy & Burlesque
About BestofVegas.com
BestofVegas.com is an Entertainment Benefits Group Company (EBG) and has been delivering Las Vegas travel fun since 2001. Negotiating the best rates on hotels, tours, and shows, we work directly with partners to help visitors save money and really explore Vegas. EBG operates more than 35 locations in Las Vegas with a customer service call center available seven days a week. BestofVegas.com delivers special offers, exclusive Cirque du Soleil backstage tours, and great deals on what makes Vegas so fun.