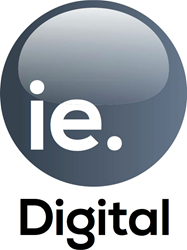 San Francisco, CA (PRWEB) November 11, 2013
From Sesame Street to Tribune digital platforms have changed the way companies engage with their audiences. Digital demands different ways of thinking, different kinds of management, new pathways to profit and bold implementation of new visions. The Digital Leaders Summit will address the challenges and opportunities resulting from digital, social, and mobile media, to provide you valuable insight into how leading companies are successfully transitioning to digital platforms.
"Digital impacts the entire organization requiring leadership at multiple points across the enterprise," said William Tubbs, International Events Director at Innovation Enterprise. "Summit attendees will hear from speakers who will share best practices that can be readily used to help increase competencies in digital, social, and mobile media".
Focusing on the industry's most ground breaking topics, keynote speakers at The Digital Leaders Summit include Herb Pavan, SVP Digital Business at Sony Music, who will discuss Sony's integration of technology and content. Denise Warren, Executive Vice President, Digital Products & Services at The New York Times, talks about creating new products in an established organization, and Steve Youngwood, Executive Vice President and General Manager, Digital at Nickelodeon will share how Nickelodeon is monetizing on digital content.
For a complete list of speakers, agenda and registration details for the Digital Leaders Summit visit: http://theinnovationenterprise.com/summits/digital-leaders-sanfrancisco-2013.
---
About IE. - Innovation Enterprise, a CFO Publishing company is an independent business-to-business multi-channel media brand focused on the information needs of Senior Finance, Operations, Planning, Strategy, Decision Support & Advanced Analytics executives. Products include IE.Summits, IE.Finance, IE.Analytics, IE.Operations, IE.Strategy, IE.Membership and IE.Insights. Whether it's delivered online, or in person, everything IE produces reflects the company's unshakeable belief in the power of information to spur innovation.