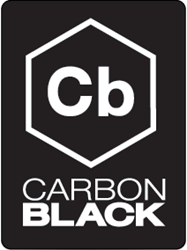 "Carbon Black should take pride in knowing they have been selected as a finalist for their demonstrated ability to execute innovative and comprehensive IT security measures." - Illena Armstrong, VP, editorial, SC Magazine
SAN ANTONIO, TX (PRWEB) November 12, 2013
Carbon Black, the leading provider of Continuous Endpoint Visibility has been named a SC Awards 2014 finalist for outstanding leadership and achievement in information security.
Carbon Black is recognized in the "Best Emerging Technology" category, which acknowledges companies with superior security products that help customers mitigate the most pressing information technology (IT) threats. The winner will be announced at the SC Awards 2014 ceremony to be held Feb. 25, 2014 in San Francisco.
"Cyber attacks are becoming increasingly complex and cyber attackers are more innovative than ever when it comes to infiltrating and exposing sensitive information," said Illena Armstrong, VP, editorial, SC Magazine. "More than ever, we need cutting-edge solutions to protect companies from the onslaught of malicious attacks. Carbon Black should take pride in knowing they have been selected as a finalist for their demonstrated ability to execute innovative and comprehensive IT security measures."
Each year, hundreds of IT security companies nominate their solutions for consideration in the SC Awards. Entries are then evaluated by a jury, hand-picked by SC Magazine's editorial team, for their extensive knowledge and experience in the information security industry. Judges for the SC Awards include individuals from end-user companies, analyst and consulting communities and educators. In addition to reviewing the materials provided by entrants, the judges are encouraged to review other sources of applicable outside research and analyst reports, as well as product reviews appearing in SC Magazine.
"This is an outstanding honor," said Carbon Black CEO Michael Viscuso. "Carbon Black is changing the way organizations secure their enterprises by providing continuous endpoint visibility and allowing security teams to detect and respond to advanced threats in seconds. This acknowledgment from SC Magazine speaks volumes about where the industry is heading and validates our game-changing approach to securing the enterprise."
Now in its 17th year, the SC Awards are the information security industry's most prominent recognition for information technology (IT) security professionals and products that help protect today's corporate world from a myriad of ever-changing threats. SC Magazine recognizes the achievements of security professionals in the field, the innovations happening in the vendor and service provider communities, and the vigilant work of government, commercial and nonprofits.
"Each year, the SC Awards program benchmarks the achievements of the top IT security professionals in the industry," said Illena Armstrong, VP, editorial, SC Magazine. "This is an event like no other. It gives solution providers and vendors an opportunity to connect with SC Magazine's print and online audience in a unique setting while being recognized as one of the 'best-of-the-best' in the industry."
Winners of this year's SC Awards U.S. will be announced at a gala dinner and award ceremony to be held in San Francisco on Feb. 25, 2014. This is one of the most anticipated IT security events of the year and promises excitement and invaluable networking opportunities with some of the top corporate IT professionals in the country. To attend the awards, please register at https://www.etouches.com/75414.
About Carbon Black
Carbon Black is an always-on, lightweight sensor that provides continuous endpoint visibility and offers a 360-degree view of the enterprise allowing security professionals to detect and respond to threats in seconds. The sensor collects and retains the key pieces of data needed most during an investigation and provides even junior-level security employees the ability to perform conclusive incident response.
Carbon Black was founded in 2011 by a team of incident responders looking to dramatically reduce the cost and complexity of incident response. After an investment from Blackstone in the Fall of 2013, the team is about to release Carbon Black Version 4.0, which builds on the foundation of previous versions and establishes an endpoint intelligence platform that makes every security investment an organization has made better.
Click here to learn more about Carbon Black: http://www.carbonblack.com
Carbon Black on Facebook: https://www.facebook.com/pages/Carbon-Black/474219119271638
Carbon Black on Twitter: https://twitter.com/GetCarbonBlack
Contact
Ryan Murphy, director of marketing
ryan.murphy(at)carbonblack(dot)com
About SC Magazine
SC Magazine provides IT security professionals with in-depth and unbiased information through timely news, comprehensive analysis, cutting-edge features, contributions from thought leaders and the best, most extensive collection of product reviews in the business. By offering a consolidated view of IT security through independent product tests and well-researched editorial content that provides the contextual backdrop for how these IT security tools will address larger demands put on businesses today, SC Magazine enables IT security pros to make the right security decisions for their companies. The brand's portfolio includes the SC Congress and Expo series (New York, Chicago, Toronto), SC Awards, SC Directory and SC Magazine Newswire
Friend us on Facebook: http://www.facebook.com/SCMag
Follow us on Twitter: http://twitter.com/scmagazine
Nominations and event information:
Maggie Keller, associate events manager
maggie.keller(at)haymarketmedia(dot)com
646.638.6041
MIX Public Relations for SC Magazine
Hally Wax
hally(at)mix-pr(dot)com