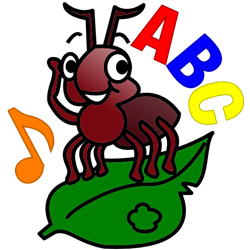 The approach of building language learning apps specifically for tablets and MacOS creates a differentiated experience, adds Ted Chan. Noyo CEO
Boston, MA (PRWEB) November 11, 2013
Noyo, a Boston-based educational software company, has just released Learn Baby Learn in the iTunes app store. The curriculum for this baby app was designed to work seamlessly with the iPad to teach new language learners up to 2000 words by age 2.
The Learn Baby Learn baby app is vocabulary flashcards - with a twist! Vocabulary words are embedded in big, gorgeous custom-illustrated scenes that are easy for little fingers to use; just touch on an item to see and hear a word. This app is designed for parents who want to put their child on the fast track to language acquisition.
Noyo is the brainchild of a veteran elementary school teacher and an education technology entrepreneur. The Noyo team worked tirelessly to create a rich curriculum that maximizes the user experience when paired with the iPad. Learn Baby Learn app for the iPad is the perfect language-learning tool for parents, teachers and the tiniest students.
"Noyo is excited about Learn Baby Learn, now available in the MacOS iTunes store. The approach of building language learning apps specifically for tablets and MacOS creates a differentiated experience. This is one of the best language iPad apps out there. We see it as part of the sea change making education more interactive and engaging," said Ted Chan, Noyo's CEO.
Learn, Baby Learn is simple to use, with bright colors and baby-friendly audio. The hunt for new words plays out as the user scrolls through 199 scenes, organized into 16 units:
Beginning Words
Sports
Animals
Fruits & Veggies
Making Food
Seasons
Going Places
Family Time
Hobbies
Jobs
Chores
School
On Vacation
In the City
At a Restaurant
Holidays
Learn Baby Learn is now available on iTunes at an introductory price of $3.99.
Noyo is headquartered in Boston, MA. It is dedicated to providing engaging, cost-effective, high-value supplemental learning tools for tablets to language learners of all ages. Noyo currently offers apps in Spanish, French, Portuguese, Mandarin, Hebrew and English. More information can be found at http://www.noyo.com.