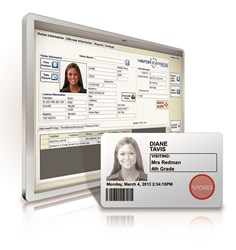 All kids should have a safe school environment, free from worry of any violence, so the main focus can be on their education.
Grand Rapids, Michigan (PRWEB) November 10, 2013
November is Child Safety and Protection Month – the goal of which is to create awareness about potential dangers children face in everyday situations and to use new information to prevent possible hazards.
Although the main focus of this month's observance is to remind people to take steps to keep their children safe while at home, they spend 6-7 hours or more every single weekday at school. That should be cause enough to shine a light on school safety this month.
All kids should have a safe school environment, free from worry of any violence, so the main focus can be on their education. As a parent, you can take an active role in school safety. This is your opportunity to brush up on the safety and security policies at your child's school so that you can make sure your child has a firm grasp on them and reiterate the importance of those regulations.
Although many schools do require staff to wear and display an ID badge every day while on school property, as of 2010, there were still less than 10% of public schools requiring students to visibly wear their badge at school. Many students are already required to have an ID badge so many schools are changing their policy to require them to display that badge – a very small price to pay to make our students a whole lot safer.
ID badges are a great way for staff to easily identify whether someone should be on school grounds or whether they need to be asked to leave. It's also a great way for staff to quickly identify a student by name. Let's face it: while it would be nice for all staff to know each and every student walking the halls, it's just not realistic, especially in larger schools.
Visitor management solutions are also a simple way to be well-informed about who is entering a school on a daily basis. This simple policy implementation requires that all school guests check in at the office before entering the building. Some even require that those guests wear a visitor tag or badge for the entirety of their visit.
IDville's Visitor Express: School Edition protects your campus with the ability to scan a visitor's ID and instantaneously run the information through the sex offender database. You can also create a customizable unwanted visitor list, an approved pick-up list and utilize time-expiring visitor badge technology. This visitor management solution is security for students and peace of mind for parents.
"Visitor Express is a great tool for schools to use for visitor management," says IDville product manager, Dave Arnemann. "It provides a great opportunity for schools to authorize and track all visitors, leaving the halls safer for students and staff."
With such uncomplicated solutions to help in making our children safer at school, Child Safety and Protection month is a great time to re-evaluate all that's being done. With increased school safety, the primary focus of both students and staff will be on education.
About IDville:
IDville, the leading identification and security expert for business, education, healthcare and government, focuses on the identification of employees, students, and staff. The brand has become known for its user-friendly ID MakerTM suite of products, superior customer service and expert knowledge. The brand offers complete identification solutions including software, printer systems, custom lanyards, badge reels, office nameplates and more, simplifying the buying and identification processes.