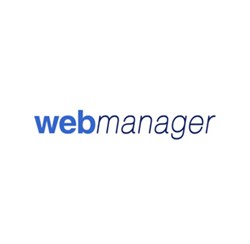 AutoManager CEO Kami Tafreshi called [Black Book for WebManager] "the latest in mobile inventory management technology" for dealers.
(PRWEB) November 11, 2013
Auto dealers can now get Black Book values on-the-go and adjust their inventory pricing in seconds, with the integration of Black Book for WebManager starting Friday November 8th.
By using Black Book on WebManager and the AutoManager.Mobile app (iOS, Android), users can access frequently updated pricing suggestions on desktop, tablet and mobile. In addition, the ability to conveniently group prospective vehicle buys into "Watch Lists" will be helpful for dealers hoping to track market values of particular vehicles, especially those attending auctions.
AutoManager CEO Kami Tafreshi called this update "the latest in mobile inventory management technology" for dealers. "As an increasing number of car-shoppers navigate their vehicle purchases via smartphones and tablets, dealers will also need intuitive dealer tools outside of the office. This update makes Black Book data available on AutoManager.Mobile, giving dealers reliable valuation on the lot and at the auction lanes," said Tafreshi.
Furthermore, the Black Book modules for DeskManager and WebManager will now be sold in an affordable bundle for those using both platforms. For information about pricing on the WebManager, DeskManager, and the newly integrated bundle that includes Black Book values visit Automanager.com.
About AutoManager
AutoManager is a DMS, online vehicle marketing and dealer website provider with over 25 years of experience helping independent and franchise dealers increase sales and business productivity. AutoManager now serves over 6,000 users across the U.S. and Canada.
DeskManager DMS and the WebManager online marketing platform are scalable solutions for car, truck, boat, RV and even airplane dealers. Both are priced aggressively to satisfy the needs of small independents, and can be expanded with a litany of high tech add-ons that allow them to serve the needs of larger franchise dealers. Above all else, AutoManager takes pride in its reputation for excellent post-sale support and service.
About Black Book
Best known in the Automotive Industry for providing timely, independent, and accurate vehicle pricing information, Black Book data is published daily by National Auto Research, a division of Hearst Business Media, and is available to industry qualified users through subscriptions to our website (http://www.BlackBookAuto.com) and through applications for iPhone, iPad, Android, Windows 7, BlackBerry, Palm and virtually any other Smart Phone sold in the U.S. Black Book data is also available to industry-qualified companies for license and sublicense through proprietary web services, APIs, and data feeds. Whether you're buying, selling, or lending, Black Book's mission is to provide the Automotive Industry with timely, independent, and accurate information to help make the right decisions.