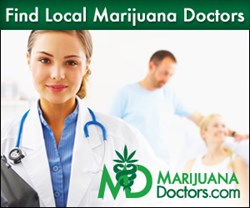 (PRWEB) November 10, 2013
Medical Marijuana Certification Center of Arizona is a certification clinic and full medical clinic that is located in the beautiful area of Sedona, Arizona. As a well-established and highly-acclaimed alternative healthcare location, this facility has become recognized as a household name in the Grand Canyon State for inquiring and current medical marijuana patients. Please note that each and every patient that is serviced through this location is able to qualify for medical cannabis under the state's list of approved medical conditions. Comprised of the absolute highest standing, Medical Marijuana Certification Center of Arizona is truly a compassionate clinic that upholds a set of values and standards that must always be adhered to in order to remain legally-compliant.
This location is provided its medical authority by an in-house physician who is licensed within this respective field, Dr. Lauren Pihlgren. Boasting an exceptional amount of beneficial experience within this alternative industry and within the general and integrative medical field, Dr. Pihlgren is more than capable of addressing each and every patient's questions or concerns in the most compassionate and understanding manner. It is due to the respected doctor that M.M.C.A. Z. has a reputation of operating by the highest possible standards. Please note that aside from the doctor, this location features a staff that is ready to help patients with the processes of filing and submitting any necessary documentation to obtain an Arizona medical marijuana card.
Situated right in the heart of Arizona's high desert, sits a town that rests under the towering southwestern rim of the Colorado Plateau. Here is where you will find the beautiful city of Sedona, Arizona, an area that is blessed with mild seasons year-round and best described as sunny and clean. This is an area where you won't have to worry about any horrid air quality issues or any rainy days, as the annual average high and low temperatures are between 75 and 46 degrees. The city was named after Theodore Schnebly's wife, Sedona. Schnebly was an entrepreneur who owned around eighty acres of land, a small general store and a hotel that he proudly operated out of his home. Due to the fact that the original names for the town were deemed too long, Schnebly's brother, Ellsworth, proposed that T.C. name the town after Schnebly's own wife -- thus, Sedona was born.
Medical Marijuana Certification Center of Arizona will always remain in compliance of Arizona state laws and will remain one of the most professional and compassionate healthcare facilities in the entire Coconino and Yavapai counties. Through this location's ability to boast medical professionals who are able to provide both current and inquiring medical marijuana patients with reliable and essential services for achieving maximum wellness, it is safe to say that the M.M.C.A.Z. set itself aside from the rest of its competition. Please note that aside from being in the area of Sedona, this location extends its services to the surrounding towns and cities of Cottonwood, Camp Verde, Flagstaff, Prescott Valley, Chino Valley, Prescott, Payson, Winslow and Fountain Hills.