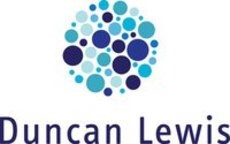 London, UK (PRWEB UK) 10 November 2013
Legal 500 Law Firm, Duncan Lewis, are pleased to announced that Teni Shahiean has joined their immigration department as consultant solicitor.
A leading immigration lawyer in the Legal 500, Teni is recognised for her work in immigration and human rights cases.
Teni became a Senior Level 2 accredited caseworker of the Law Society's Immigration and Asylum Accreditation in 2009.
Teni is a member of the Immigration Law Practitioners Association and the Law Society's Human Rights International Action Team.
Prior to joining Duncan Lewis, Teni was part of a leading immigration and human rights firm as associate solicitor with over 5 years experience in immigration, European, nationality, business immigration, human rights and employment law.
Teni has successfully conducted a number of High Court cases against the Secretary of State for refusing human rights applications and as an experienced advocate, Teni has successfully represented clients in front of the Immigration and Asylum Chamber.
In addition to her work in Immigration, Teni also advises in employment law and has represent employers and employees at the employment tribunal.
Teni is also noted for her work in the Armenian Community, such as her successful revival of the British Armenian Lawyers Association.
As one of only a handful of Armenian solicitors in the UK, Teni will be joining the Duncan Lewis Immigration Department with other leading lawyers in the Legal 500 and Chambers Guides; Vicash Ramkissoon, James Packer, Adam Tear and Toufique Hossain.
In her new role as consultant solicitor, Teni will be a part of the legal 500 leading immigration team in the UK. Described as "the excellent Duncan Lewis Solicitors", by Legal 500, the Duncan Lewis immigration department has over 180 members of staff who handle all aspects of immigration law.
About Duncan Lewis
Duncan Lewis, established in 1998, is the largest civil legal aid practice in the UK and one of the country's fastest growing firms of solicitors, serving both corporate entities and private individuals from 34 offices across London and throughout the UK. A recommended leading law firm by Law Society Lexcel, Legal 500; Duncan Lewis employs over 500 members of staff and was the first law firm to achieve the Investors in People Gold Quality Standard Mark in 2009.
Representing over 25,000 clients per year, the company has an excellent reputation in the Administrative Court, High Court and Court of Appeal in the Immigration, Public law and Family/Child Care jurisdictions.
Established areas of law are: business immigration, child care, civil liberties, clinical negligence, community care, crime and fraud, dispute resolution, debt and insolvency, employment, family and divorce, housing, asylum and immigration, litigation, mental health, personal injury, prison law, professional negligence, public law and administrative law, regulatory matters and welfare benefits.
For more information please visit http://www.duncanlewis.com or contact Practice Director Jason Bruce on jasonb(at)duncanlewis(dot)com.