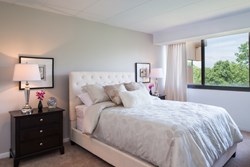 Our tenants are already saying that they really enjoy the management company, to which I reply, 'We aim to please.'
Hillsborough, New Jersey (PRWEB) November 25, 2013
Elias Mallouk Realty Corporation announced today that they purchased Claremont Towers, Hillsborough, New Jersey. Elias Mallouk Realty Corporation has owned and managed apartment buildings since the late 1930's in New York and New Jersey.
"My grandfather believed in buying middle income family apartments and providing exceptional service. We certainly had the opportunity to deviate from that concept throughout the years, but we have stayed true to my families' traditions," said Jeff Mallouk, one of the partners of EMRC. He added, "We are excited about moving our business into New Jersey as the economic climate of this state is just exceptional."
When one walks into Claremont Towers it's easy to understand the attraction to the building and its tenants. "Hillsborough, New Jersey is a unique location as many pharmaceutical companies have located here says building manager," Cheryl Chambers. She added, "The area surrounding our Hillsborough apartment building is a wonderful combination of heritage, architecture and unimaginable shopping all imbued in a culture of small-town friendliness. It's funny, our company slogan says it all; a place to call home."
Claremont Towers, Hillsborough, New Jersey, offers spacious one and two bedroom apartments complete with all kitchen appliances, beautiful flooring, wall-to-wall carpeting, private, covered balconies, brand new kitchen and bathroom cabinetry, granite-like counter tops and much more. The apartments afford panoramic, unobstructed views of quiet Hillsborough, NJ in Somerset County. Claremont is apartment living with easy access to shopping, schools, transportation, local business and houses of worship.
Claremont Towers apartments is close to the trains to NYC and Philadelphia and 20 minutes to Princeton and Rutgers Universities, 10 minutes to Raritan Valley Community College and 30 minutes to Morristown. Claremont is convenient to Routes 287, 78, 22, 206 and 202 and near the Bridgewater Commons Regional Shopping Mall with Bloomingdales, Lord & Taylor and Macy's.
Claremont is also within blocks of 3 other shopping centers for grocery shopping, dry cleaning and more as well. Highly-rated schools and all houses of worship are actually within walking distance. The nearby park is Duke Botanical Gardens and is alive with color in the spring and summer months. And of course there are loads of recreational areas too.
All apartments are cable and DSL ready too, Chambers continued, "Our tenants are already saying that they really enjoy the management company, to which I reply, 'We aim to please.'"
For more information about Claremont Towers, one can logon on to their new website: http://www.claremonttowers.com or call Cheryl Chambers at Phone: 908-359-3606.
The building can also be located on Facebook and Google+.