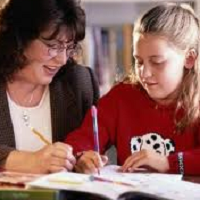 Expanding our service offering to Connecticut has been a key strategic initiative of our company. We look forward to bringing our differentiated brand of tutoring to families in Fairfield County and beyond.
Norwalk, Connecticut (PRWEB) November 11, 2013
EleMental Learning, a leading provider of private tutoring and test preparation services, announces the expansion of its service offering to Connecticut. The company was founded in 2005 with the mission of providing tutoring services more customized than those offered by major name-brand tutoring centers, but with higher quality tutors than typically available in the word-of-mouth tutoring market.
"We have built this company using exclusively state-certified teachers as our tutors," said Lori Skurka, M. Ed., Founder and CEO of EleMental Learning. "In doing so, parents can be confident that a qualified and trained educator will be working with their child. We believe that subject matter expertise and experience in addressing the varied learning patterns of our tutoring clients are both key to tutoring success."
Tutoring is initially being offered to residents in and around Fairfield County. EleMental Learning has Connecticut tutors based in Bridgeport, Brookfield, Danbury, Darien, Fairfield, Greenwich, New Fairfield, Norwalk, Ridgefield, Sandy Hook, Shelton, Stamford, Stratford, and Westport. Tutors are available to travel throughout Fairfield County and meet with clients at their home or a nearby library. Tutoring is offered in all subjects and age ranges from Pre-Kindergarten through high school.
For tutoring, employment and media inquiries, contact EleMental Learning at (855) 438-8886.