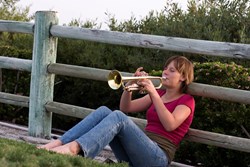 Hersey, MI (PRWEB) November 11, 2013
This year, the staff at Eagle Village certainly has quite a bit to be thankful for as they have twenty-four adoptions finalized already this year with a potential of thirty by year-end.
According to Brenda Bolin, Director of Foster and Adoption Services, twenty-seven adoptions completed last year was the record so far. "It's not a race against other agencies to see who can close more adoptions. Rather, it's a race against time. More and more youth are aging out of the foster care system without having a family to call their own. We know there are families, couples and single adults in our local areas who have means and hearts to give a teenager the love and support they need to be successful as they grow up into young adults. We would like to talk to those people."
Often, there is the misconception that it costs a lot of money to adopt. In some cases, that is true but adopting out of the foster care system costs little to nothing. The biggest cost in these situations isn't monetary but more of time and commitment. It takes time to help a teenager learn to trust, relax and feel at home. Some have been through upwards of fifteen placements so it takes a while for them to understand that this time, it's for good.
When asked what finding an adoptive family would mean to her, Rose, a resident at Eagle Village answered, "It means a lot because I just want to be a kid. [I want] someone who loves me and cares for me."
If you have wondered about the adoption process or have questions about how you can change the life of a child, call Eagle Village today at 231-832-7270.
Eagle Village is a non-profit family treatment center providing Intervention Services and Camps, Residential Treatment, Foster Care and Adoption services for all counties in Michigan. If you know of a family in crisis that may benefit from these programs contact Eagle Village at 231-832-2234. http://www.eaglevillage.org