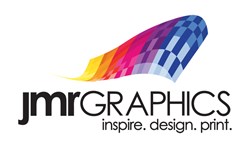 Central Islip, NY (PRWEB) November 11, 2013
JMR Graphics, a nationwide car wraps manufacturer, discusses the top four branding benefits companies can acquire from implementing bus advertising.
According to an October 31, 2013 article published by BizCommunity.com created in collaboration with Provantage, titled "Provantage enhances brands through bus and commuter shelter advertising," bus advertising provides brands with unmatched value.
TJ Pannell, a representative of JMR Graphics, a nationwide car wraps manufacturer, expands on the article's top four benefits provided by bus advertising.
· Excellent Coverage: "Public transportation buses have great ground coverage that will give your advertisement maximum exposure simply because of the amount of miles they travel," he says. "On average, one bus will operate 12 hours per day, traveling approximately 315 kilometers."
· Mobile branding: "One of the best advantages that outdoor advertising, in general, has to offer is that it gives brands the ability to place their advertisements in front of geographically-relevant audiences," Pannell says. "This ensures that companies reach those potential consumers who are most likely to embrace the products/services they offer."
· Size/Style: "Advertisements placed on the sides of buses literally act as moving billboards," he says. "A large, well-designed and eye-catching advertisement is almost impossible to miss."
· High ROI: "Bus advertisements create a mass number of impressions at a relatively low cost in comparison to other advertising mediums," Pannell says. "On average, a single bus advertisement will generate 500,000 impressions a month, providing great ROI for those brands who utilize it."
JMR Graphics is an award-winning Nationwide 3M Certified Manufacturer of Graphics for over a quarter of a century. We specialize in branding companies through Fleet Graphics, Vehicle Wraps, Architectural Wall Graphics, Promotional Window Clings, Floor Graphics, Event Signage and much more. We offer a variety of 3M Graphics Films, which are specially designed for most surfaces that require a changeable, short and long-term application. Our exceptional "Turn Key Service" is backed with a 3M MCS Warranty to give you peace of mind when you need optimum performance for the intended life of your graphics. With our state-of-the-art, cutting-edge facility we inspire our clients by providing creative design, custom-printed graphics and handle a network of nationwide installers. JMR Graphics provides expert capabilities and capacities needed to meet any graphic challenge.