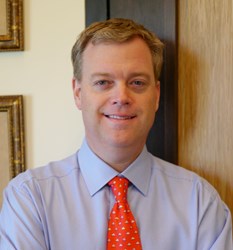 Charlotte, NC (PRWEB) November 09, 2013
Dr. Shannon G. Parsons alerts patients to the link between gum disease and tooth and bone loss. Now with the Laser Assisted New Attachment Procedure (LANAP), Dr. Parsons is able to treat gum disease and stimulate bone growth, potentially saving teeth that are at risk of being lost due to infected gums.
Gum disease directly contributes to bone loss. Harmful plaque spreads below the gum line, causing pockets to form around the tooth where infection can breed. This infection causes a gradual deterioration of the jaw bone in the area. The bone recedes away from around the tooth. Bone loss alters the appearance of an individual's face, resulting in a sunken, aged appearance and wrinkling of the skin. It can also make it difficult for a person to receive necessary treatment, as proper bone density is required for many different procedures. In some circumstances, patients may need extensive bone grafting to reverse the process of bone deterioration.
Seeking treatment can help prevent issues like bone loss and may even help reduce an individual's risk for serious health conditions like diabetes, pancreatic cancer and heart disease. Laser gum surgery is a less invasive alternative to traditional "flap surgery" methods. LANAP removes damaged gum tissue while preserving healthy tissue. The healthy tissue is then left to thrive in the absence of disease and reattach to the root surface. Compared to traditional surgery done with a scalpel, LANAP typically offers faster healing times and less discomfort. Laser gum surgery is the only method of gum disease treatment that stimulates regrowth of jaw bone.
Early symptoms of gum disease include sensitivity, redness or bleeding of the gums, and inflammation. When the disease is diagnosed in its early stages, it may be easily treatable through increased attention to simple oral care measures like brushing and flossing. Advanced cases may require surgery. People who may be suffering from gum disease should visit Dr. Parsons to inquire about treatment options. Interested individuals can find out more about advanced laser gum surgery by visiting http://www.carolinaperio.com.
About The Doctor
Carolina Periodontics is a periodontal practice offering personalized dental care for patients in Charlotte, NC. Their leading periodontist, Dr. Parsons, received his dental degree from the University of Florida where he graduated with highest honors and third in his class. He then attended a three year residency in advanced Periodontics training at the University of Florida where he served as chief resident for two years. Dr. Parsons is part of one percent of dental professionals providing the only FDA cleared laser procedure for gum disease and periodontal treatment. To learn more about Carolina Periodontics and their dental services visit their website at http://www.carolinaperio.com and call (980) 272-5772.