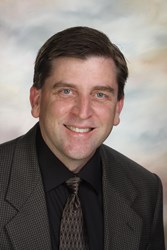 Jacksonville, FL (PRWEB) November 10, 2013
People with missing teeth who need dental implants can now visit Dr. Walter Wood of First Coast Periodontics, P.A., who uses a 3-D imaging and scanning technique to ensure precision.
With the i-Cat 3-D Digital Image Scanner, also called a Cone Beam scanner, Dr. Wood can see a patient's mouth in much greater detail. The traditional 2-D x-rays used by many dental professionals only provide limited information; with the Cone Beam scanner, Dr. Wood has access to all of the information that he needs. Computer software called Simplant allows Dr. Wood to manipulate the 3-D images and view them from various angles. As an added benefit for patients, Cone Beam images can be scanned in just three to five seconds, and the process only emits half the radiation that traditional x-rays would.
Although placing implants requires extra care and precision, the process is worthwhile because implants are one of the most popular options for patients with missing teeth. Implants are more secure than options like dentures; they do not cause damage to neighboring teeth, like bridges do; and they stabilize bone density levels, unlike most tooth replacements. Without the stimulation provided by teeth or dental implants, the jawbone will begin deteriorating, which creates numerous problems. Patients who choose implants prevent these issues and enjoy a convincing, convenient tooth replacement.
Patients who would like to learn more or enjoy the benefits of Cone Beam scanning should call Dr. Wood's office to set up a dental implant consultation.
About the Practice
First Coast Periodontics, P.A. is a periodontal practice that has provided personalized dental care to patients in Jacksonville, Florida for over 22 years. Dr. Walter Wood received his undergraduate degree from Florida State University, graduated from the University of Florida Dental School, and completed his certificate in Periodontics from the University of North Carolina at Chapel Hill. Dr. Wood is part of one percent of dental professionals providing the LANAP FDA cleared laser procedure for gum disease treatment. First Coast Periodontics is a practice limited to periodontics, including dental implants. To learn more about First Coast Periodontics and their dental services, please visit http://www.jacksonville-periodontist.com and call (904) 416-1436.