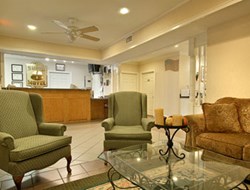 "We are very excited and....humbled by the love and support shown to us by all our customers....."
Jackson, MS (PRWEB) November 14, 2013
Greenbee Parking, a growing airport parking firm, has been hailed as one of the preferred service providers for airport parking in the latest Jackson Evers airport parking reviews (http://www.greenbeeparking.com/MISSISSIPPI/JAN/Reviews-of-JAN/page.html) by its customer base. The young entrant to the scene has grown fast into prominence with their innovative parking deals and mega savings bonanzas for all which allow customers to save something between 30-75% of their parking expenses compared to their earlier deals. Like every busy airport, Jackson (JAN) also faces a mad rush of air and ground traffic and heavy passenger footfalls round the year. Despite the rush however, the airport has established itself as one of the most comfortable for travelers frequently using it. With new and independent airport parking service providers like Greenbee Parking it's been even easier for travelers to book any kind of parking spots that they want and that too at very affordable rates. Now last minute bookings also guarantee great spots in and around Jackson (JAN) as well as great savings options which has led to the rising popularity of the young brand.
"We are very excited and at the same time humbled by the love and support shown to us by all our customers in Jackson and the latest Jackson Evers airport parking reviews," said Christine Cooper – Marketing Coordinator, Greenbee Parking. "We want to go on serving them and hope to bring forward many more innovative changes that will completely change their airport parking experience."
Jackson–Evers International Airport Parking Information
Jackson–Medgar Wiley Evers International Airport is a mid-sized airport which serves as a multipurpose base for civil, military as well as private travel and transportation. Despite its size, it connects with all leading domestic cities on a non-stop basis along with 30 destinations in and out of US. Airports Council International's (ACI) consumer survey ranked it as the 8th-best airport in 2011 and is one of the few US airports to consistently rank high in service and comforts. All these show the tireless efforts that are put behind every airport activity to ensure maximum traveler comfort. It is one of the fastest growing airports and also a busy one, since statistics show that it enplaned around 611,114 passengers in 2012. Increasing business and traffic has led to major renovation plans for the airport. These also include parking expansion plans, both from the airport authorities and private players like Greenbee Parking. The latter has already paved the way for increased traveler comfort with easy and flexible parking options and extremely affordable rates that allows for major savings opportunity for all. Their service has led to many satisfied customers which is reflected in the rave reviews they received the latest Jackson Evers airport parking reviews.
The Greenbee Airport Parking Solution
Greenbeeparking.com is the connection between consumers and parking vacancies in close proximity to major airports and seaports. The parking spaces are very affordable because the company has negotiated discounted rates with major hotel chains for the parking spaces that are not currently occupied. Here's how it works.
Greenbee Parking puts the available inventory of parking spaces on their website to be reserved by business and leisure travelers looking for cheap airport parking. This alternative method for finding parking equates to significant savings for the traveler. You can learn more about their offers from (http://www.youtube.com/watch?v=WWLybHNYjYQ).
About Greenbee Parking
Greenbee Parking is the nation's most innovative long term parking company, with a new way of making long term parking affordable. The company is rapidly adding new airports to its network.