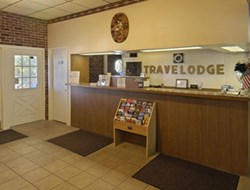 "We strongly believe in maximum customer comfort with minimum cost involved."
Kansas City, MO (PRWEB) November 18, 2013
Greenbee Parking has just announced a series of brand new parking deals which provide more parking and more savings options through amazingly affordable and cheap MCI airport parking rates (http://www.greenbeeparking.com/MISSOURI/MCI). With these new deals in place, Greenbee can offer more value for their services and can pave the way for increased savings for all their customers using the Kansas City (MCI) airport. Even those who are booking the space for a shorter duration can get great deals with Greenbee. For long term customers, it is even better since the long term rates are going to be anything between 30-75% savings off on their airport parking expenses. The young players have already made quite a mark with their innovative offers thereby adding to the customer comfort here.
"We strongly believe in maximum customer comfort with minimum cost involved," said Christine Cooper – Marketing Coordinator, Greenbee Parking. "The new cheap MCI airport parking rates have been designed to offer maximum value for money for all our MCI customers so that we can drive home the fact that good service is not a luxury but a definite promise with us."
Kansas City International Airport Parking Information
Kansas City International Airport is an extremely busy airport which has over 10 million passenger footfalls in a year. It has non-stop connectivity with over 45 domestic and international destinations and is considered one of the leading international airports and among the top five in the nation. These figures are a testament to its massive business structure as well as its impeccable service that ensures the best services for all travelers passing through here. Major renovation plans and recent infrastructural upgrades have enhanced these service features including the airport parking scenario. Their constant efforts to improve and serve well have landed them a five star status which is rare among the midsized airports.
Now with added help from young and upcoming service providers like Greenbee Parking, the parking scenario in and around the Kansas City (MCI) airport. They have come up with various innovative parking options which allow customers more flexibility while booking and a wider range of choice so that they can get a spot even if they book at the nth hour. The latest basket of deals offered by the young company also promise wider savings options with the incredibly cheap MCI airport parking rates attached to their services.
The Greenbee Airport Parking Solution
Greenbeeparking.com is the connection between consumers and parking vacancies in close proximity to major airports and seaports. The parking spaces are very affordable because the company has negotiated discounted rates with major hotel chains for the parking spaces that are not currently occupied. Here's how it works.
Greenbee Parking puts the available inventory of parking spaces on their website to be reserved by business and leisure travelers looking for cheap airport parking. This alternative method for finding parking equates to significant savings for the traveler. You can learn more about their offers from (http://www.youtube.com/watch?v=WWLybHNYjYQ).
About Greenbee Parking
Greenbee Parking is the nation's most innovative long term parking company, with a new way of making long term parking affordable. The company is rapidly adding new airports to its network.