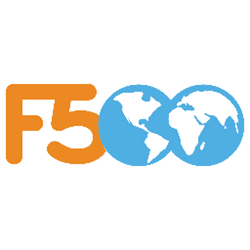 The most effective way to find common ground solutions to the energy issues we face is to unite the power of business and political leaders with the purpose advocated by social activists.
Houston, Texas (PRWEB) November 11, 2013
On November 12th and 13th, Future 500 and the AHC Group are holding the fourth annual Corporate Working Group on Stakeholder Engagement. This year's workshop will focus specifically on The Top 10 Issues and the Battle Over "Unburnable Carbon", inviting senior executives who deal with public and external affairs to attend.
Fossil fuels are at the center of many of the energy battles raging today. Between hydraulic fracturing (also known as "fracking"), the Keystone XL pipeline, coal, and deep water drilling, controversy and concerns for the environment have reached a fever pitch. One byproduct of this is the growing unease about "unburnable carbon," or the theory that developing all "proven" oil reserves will result in a "carbon bomb" and irreversible, disastrous climate change.
Though the media, oil executives, investors, and college campuses have shown growing concern over the possibility of this threat, many uncertainties remain. This workshop will explore the potential threats, responses, and engagement paths. Highlights will include:Top 10 Issues Driving Stakeholder Activism for the Energy Sector from Bill Shireman, the founder and president of Future 500, and a discussion on the necessary changes to our current social and governmental to support change, led by Tom Burke, Senior Advisor at Rio Tinto, and co-founder of Towards Sustainable Mining Initiative.
Bill Shireman
Future 500 President and CEO Bill Shireman places himself between groups that love to hate each other: the world's largest corporations, and its most impassioned advocacy groups. Called "a master social and environmental entrepreneur," Shireman unites business and NGO leaders behind genuine common ground solutions to global warming, deforestation, resource depletion, political repression, and human rights violations.
Shireman forged partnerships between Mitsubishi and the Rainforest Action Network to help save the world's forests. He drove an agreement between Greenpeace and Canada's largest timber company to save old growth forest. He unified Coca-Cola and campus activists to work together to promote peace in the Sudan. He advocates technology to solve labor and human rights problems in the developing world. And he has written some of the world's most effective and economical recycling laws, including California's landmark beverage container recycling law, the nation's most cost-effective "bottle bill." The innovative laws, programs, and policies he has developed have cut pollution and waste and saved more than $5 billion for consumers and businesses.
In 1996, Shireman joined with Mitsubishi Electric America CEO Tachi Kiuchi and other Fortune 500 chief executives to form the Future 500. Future 500 drives profitable alliances between companies and their stakeholders – even one-time adversaries – to meet the challenges of climate, water, recycling, and factory labor.
Shireman is the author of many articles and books on business, environment, and the future. His writings have appeared in USA Today, Technology Review, Business Week, the Los Angeles Times, the San Jose Mercury News, and other newspapers, magazines, and journals. He is co-author (with Tachi Kiuchi) of What We Learned in the Rainforest: Business Lessons from Nature (Berrett-Koehler).
Future 500
Future 500 is a non-profit organization that builds alliances between adversarial stakeholders – corporations and activists, conservatives and progressives, Republicans and Democrats – to advance systemic solutions to economic, social, and environmental challenges.
Founded in 1995, Future 500 has offices in the U.S., China, and Japan, and affiliates in every area where business, civil society groups, and other stakeholders find themselves in conflict.
For more information, please visit http://www.future500.org
Follow Future 500 on Twitter at @future500