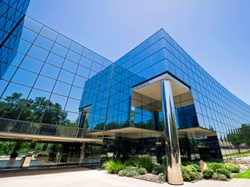 We are excited to have the opportunity to work with our expanding base of Juniper Networking and Security clients in the Austin market where we are already seeing great interest in Juniper wireless, routing, security, and switching
Austin, TX (PRWEB) November 10, 2013
California IT solutions provider Sactech is proud to announce that the company has expanded with the launch of its second office, located in Austin, TX. This second Sactech office is located at 9600 Great Hills Trail, Suite 150W, Austin, TX 78759. With this expansion, Sactech has become the first reseller in Texas to exclusively offer Juniper Networks Products.
"We are excited to have the opportunity to work with our expanding base of Juniper Networking and Security clients in the Austin market where we are already seeing great interest in Juniper wireless, routing, security, and switching," said Sactech President George Usi.
Sactech decided on the city of Austin not only because it is a growing technology and cultural hub, but also because they already have a significant number of enterprise clients in the area that will be better served by this new location. During the month of October, the team and resources were assembled and the Austin branch was officially launched at InnoTech Austin on October 16.
"The rapidly growing demands of big-data and hosted cloud offerings have both public and private sector organizations struggling to network and secure their technology. As an Elite Juniper Networks Partner we are well equipped to meet those demands," Usi continued. "We are also encouraged by the great character and passion of the locals in this vibrant City of Austin who have welcomed us with open arms, as well as the expanding technology curriculum available through the University of Texas."
For more information, please visit http://www.sactech.com.
About Sactech
Sacramento Technology Group LLC (Sactech) specializes in technology cloud computing and in-house infrastructure supply for businesses based in the State of California and Northern Nevada. Sactech has revolutionized the delivery of IT solutions with CARE™, our innovative Customer Aide and Response Engine, which enables us to respond to your technology needs quickly, intelligently, and personally by connecting our support staff with your business. CARE™ provides our technical teams with the vital information they need to anticipate your IT needs, collaborate more easily with your IT personnel and help you achieve your business goals more cost-effectively.