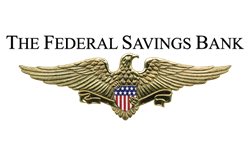 good credit score begins usually begins around 720, whereas before 2008 a lower credit score may have been considered good.
Chicago, IL (PRWEB) November 09, 2013
The Federal Savings Bank wants eligible veterans to know that a VA home loan is great option to become a homeowner. Many lenders have tightened their credit requirements for borrowers after subprime mortgages contributed to the financial crisis in 2008. VA home loans have since boomed in popularity, due in part because current VA mortgage rates have been low over the past few years. With no down payment and a wider range of eligibility for veterans, getting a new home should be easy, right? Understanding how VA loans compare against other types of mortgages and refinance options can help ensure you find the right type of loan.
Benefits of VA home loans
For servicemen and servicewomen, the VA will guarantee a loan processed by a private lender and offer better terms for down payment and interest rates. For a new home purchase, a VA loan doesn't require a down payment or mortgage insurance, which can help keep more money liquid. The Native American Dialect Loan Program helps eligible veterans of Native American descent purchase or refinance a home. VA loan terms are a little more flexible compared to other types of mortgages, and offer a wider range of fixed and adjustable-rate conditions.
By not being required to make a down payment, veterans can save a lot of money upfront. By comparison, FHA mortgages require a down payment of 3.5 percent. Private lenders and jumbo loans require even higher percentages, as larger loans come with greater risk.
There are several options for refinancing, including the cash-out refinance choice, which allows veterans to take out money against the equity of their home. This can be beneficial for paying off other debt, paying for school or home improvements and adjustments. Homeowners who want to lower their monthly mortgage payment can reduce their interest rate on an existing loan through the VA's Interest Rate Reduction Refinance Loan. Disabled vets can also take advantage of the benefits by refinancing for cash to adapt their home and make it more accessible.
Pre-approval and eligibility
For veterans, it can be easier to get a VA home loan over other private loans. Eligibility for veterans can be determined by type and length of service, although a good credit score is still an important factor in getting a loan approved. There is no minimum score necessary when applying for a loan, but a steady income is required for a new home purchase. A good credit score begins usually begins around 720, whereas before 2008 a lower credit score may have been considered good.
Regular income is the best way to reduce the risk of defaulting on a loan and falling into foreclosure, and the VA requires a minimum residential income that varies by state and size of the loan. As part of its guarantee, the VA will continue to back a loan that falls into foreclosure. If a loan is above the limits for that location, a down payment might be required. Veterans are also sometimes required to pay a one-time VA funding fee, which can be added into the loan amount. For a veteran using their benefit multiple times, this fee can be as high as 3.3 percent.
Contact the Federal Savings Bank, a veteran owned bank, for current VA mortgage rates and borrowing options.