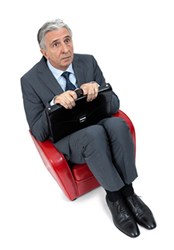 Male privilege is a myth!
Las Vegas, NV (PRWEB) November 09, 2013
The November episode of the Drawk Kwast podcast features guest Dr. Herb Goldberg and host Drawk Kwast as they discuss the myth of male privilege. Standing in direct opposition of the feminist idea that argues men have unearned social, economic and political advantages simply for being men, they uncover a hidden truth: That men pay a very high price for simply being men in today's society.
The podcast is available on the Drawk Kwast website at:
http://www.drawkkwast.com/2013/11/myth-male-privilege/
Also available on iTunes at:
http://www.itunes.com/podcast?id=473534585
About Dr. Herb Goldberg:
Dr. Herb Goldberg is a practicing psychologist in Los Angeles and the author of the groundbreaking book The Hazards of Being Male that has sold well over a million copies. He is the author of seven other major books including Creative Aggression, an international bestseller that has had over twelve foreign editions and was included on the Los Angeles Times list of "100 Books for the Modern Person", and What Men Really Want which is widely recommended by websites on relationships for women. His book Money Madness was the first book written that analyzed money habits and behaviors from a psychological perspective. His controversial paper Reasons for Men Not to Fight Custody Battles is widely recommended to divorcing men. His most recent book titled What Men Still Don't Know About Women, Relationships and Love explores and expands on his theory on gender polarization and describes the defensiveness that lies behind both traditionally masculine and feminine conditioning and accounts for the notion that men and women are somehow from different planets. He's enjoyed massive television coverage, appearing on Donahue seven times, Oprah twice, and co-hosting Good Morning America for one week. Dr. Goldberg is also a retired Professor of Psychology at California State University, Los Angeles.
About Drawk Kwast:
Drawk Kwast is a living example of the modern-day alpha male. As an entrepreneur, martial artist and master of seduction, his methods have been called unconventional and even subversive. He makes no apologies as he teaches men how to dominate the competition at work, attract the most desirable women on the planet and ultimately achieve a fulfilling life. Forbes, USA Today, Details, Worth and Entrepreneur have all recognized his ability to transform clients' desires into reality. He offers a 60-day, Total Experience Immersion training program at a cost of $10,000.00 for those seeking the ultimate alpha male lifestyle. He is the author of two books: Domination Basics: Secrets of the Alpha Male Book 1 (ISBN 1453801898) and Power Communication: Secrets of the Alpha Male Book 2 (ISBN 1479372706).