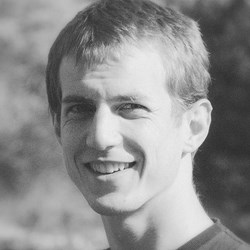 "To reveal who he really was would even at this date set the country in a blaze." James Barrie
San Diego, California (PRWEB) November 09, 2013
Peter Pan's legend is well-known, but a new historical novel by author Christopher Mechling promises a fresh, new historical perspective on the story. Peter: The Untold True Story is a poignant, captivating portrayal of the life of Peter: The Wild Boy, whose amazing adventures may have provided the basis for the legend of Peter Pan, immortalized in fiction more than century later by James Barrie. James Barrie hinted in his own writing that the legend of Peter began long before the fairy tale was written. From now through November 19th, readers can enter a free giveaway at Goodreads.com to win one of five signed copies of the book.
Mysteriously, in the introduction to his published work, James Barrie suggested that he could not recall writing Peter Pan, his most famous character. Perhaps that is because before Peter became a fictional character, he was a real-life Wild Boy, who lived more than a century before Barrie wrote his fairy tale.
"To reveal who he really was would even at this date set the country in a blaze." These are the words of James Barrie, referring to Peter Pan's nemesis, Captain Hook. Peter: The Untold True Story may finally resolve the mysteries that Barrie teased at. Bringing to life historical figures such as George I, George II, Caroline of Ansbach and the Royal Family, Jonathan Swift, Daniel Defoe, Lord Hervey and other, the epic tale spans more than seventy years, exploring the real personalities and events that may have provided inspiration for James Barrie's classic fairy tale.
Peter is an enchanting tale full of humor, love, and courage in the face of life's difficulties. It will make you laugh, cry, dream and remember what it means to be young. Enter to win a free signed copy at Goodreads.com. Books are available for sale in hardcover through Barnes and Noble, Amazon, and at the author's website. It is also available as an e-book through the Apple iBookstore and Amazon Kindle.