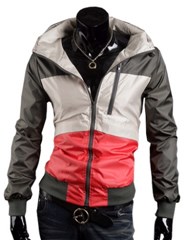 (PRWEB) November 11, 2013
Recently, 4leafcity.com, the popular China-based clothing company, has announced its new range of men's fashion jackets. What's more, the company has launched a promotion of these new products. All of them are now offered at discounted prices, up to 46% off.
"We are excited to release the fresh collection of jackets. Now, our website has been updated with these fashionable clothes. A large proportion of them are available at very low rates, around $20. In addition, we offer free delivery worldwide for any order above $60," a senior spokesman of the company states.
At 4leafcity.com, low prices do not always mean poor quality. All the company's products are made from the best materials. It has been specializing in fashionable and affordable clothes for several years. People can save hundreds or thousands of dollars on dresses at its online store.
Up to now, most of the company's innovative designs have won great world reputation. It aims to facilitate customers from around the world. It strives to offer new and old customers an quick, relaxed and enjoyable shopping experience.
It would great to wear a wonderful jacket to show a man's personality; the newly-released jackets can reflect one's personal sense of style. Clients who want to get cheap jackets can now visit 4leafcity.com.
About 4leafcity.com
4leafcity.com was founded in 2009 and serves more than 5000 customers from every part of the world. It is one of the leading suppliers of men's and women's clothes, helping the people worldwide develop self-esteem, confidence and love of learning. For a full list of services and to learn more about 4leafcity.com, please visit http://www.4leafcity.com/product-men-s-jackets-009003003.aspx.