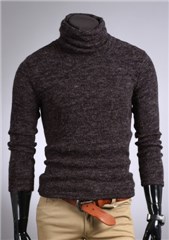 (PRWEB) November 14, 2013
Today, 4leafcity.com, a leading supplier of wonderful men's and women's clothes, has announced a special offer on its cardigan sweaters for men. The promotion is valid until November 30, 2013. The stock is limited; customers who need high quality cardigan sweaters at low rates should visit its online shop as soon as possible.
The cardigan sweaters for men are often warmly welcomed by customers at home and abroad. Each of them is of the hottest designs and made from the finest materials. They are now incredibly affordable. What's more, the company puts much emphasis on customer service. All its online workers are very kind. Customers can ask any related questions around the clock.
"We are excited to release our new items. They are trendy products and widely accepted in the current market. Thus, they are now making a huge statement in the clothing industry. Cardigan sweaters never go out of season. It is a wise choice to buy one now," states the CEO of the company.
"At present, we are planning to create more cardigan sweaters for customers throughout the world. You know, winter is on the way." He adds, "We want to be a one-stop store of high quality clothes. Welcome to visit our website and sign up to be a VIP of us.
About 4leafcity.com
4leafcity.com was founded in 2009 and serves more than 5000 customers from every part of the world. It is one of the leading companies of men's and women's clothes, helping the people worldwide develop self-esteem, confidence and love of learning. For a full list of services and to learn more about 4leafcity.com, please visit http://www.4leafcity.com/product-cardigans-sweaters-009004.aspx?page=2.