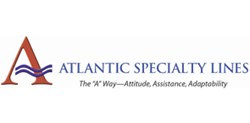 "With "IT as a Service" you just plug it in – and it works," the President of ASL said. "Rather than always messing with the engine under the hood, we focus on winning the race."
(PRWEB) November 14, 2013
After double digit growth for eight consecutive years, Atlantic Specialty Lines turned to Proxios to solve its IT challenges.
Atlantic Specialty Lines (ASL), a wholesale insurance and risk management company, faced doubled digit growth for eight consecutive years. Because of this rapid growth, the company's IT infrastructure become very complex, costly and ultimately inefficient. Plus, the company's IT couldn't provide support for employees that wanted to work remotely.
ASL needed to overhaul its IT with a cloud-based solution that allowed the company to avoid costs and complexities associated with purchasing, maintaining and upgrading an on-premise IT infrastructure. ASL also wanted to allow its employees to work remotely and access company data wherever they may be.
In 2003, the company transitioned its IT operations to Proxios' IT as a Service (ITaaS). Now they have an all-in-one, fully integrated, secure cloud solution that includes virtual desktops, telephony, email, document scanning, faxing and more. The company's employees can work from any office, at home, or overseas. Employees and entire offices can be easily added to the system and the company's IT staff now focuses more on more mission critical business initiatives, rather than maintaining the IT.
"With "IT as a Service" you just plug it in – and it works," the President of ASL said. "Rather than always messing with the engine under the hood, we focus on winning the race."
About Proxios
Proxios is headquartered in Richmond, Virginia and is the business of IT as a Service (ITaaS). As a pioneer in the field beginning the cloud journey in 1999, we have proven knowledge and experience to move customer infrastructure to the cloud, freeing customers to do what they do best, driving real business value from the applications that help run your business. We provide a wide range of cloud services to our customers throughout the United States and Canada including telephony and collaboration, business virtual desktops, and application hosting. For more information visit: http://www.Proxios.com