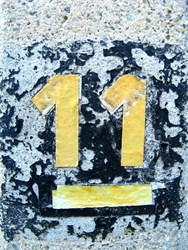 Philadelphia, PA (PRWEB) November 11, 2013
In the world of Numerology, 11 is a master number and PsychicsForetell.com decided to award their best customer for the month of November with a free personalized numerology report.
"The world of numerology is so interesting. You find out so much about yourself and it's really cool when you break it down and see it all out in front of you," says one of the company's reps.
Customers who call the line and make a valid purchase between November 1st and November 30th are entered into the drawing. Each time you call and purchase time with one of Foretell's psychics betters your chances of winning the prize.
Foretell's staff will notify the winner by December 5, 2013.