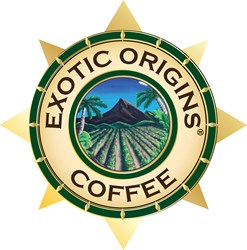 "We are woven into the fabric of this Ethiopian coffee growing community" Donna Sillan
Marin County, California (PRWEB) November 22, 2013
Exotic Origins Coffee began in origin around the globe, tracing and sourcing extraordinary, rare 88+ rated and above single limited harvests in order to offer a "deeper experience for the adventurous palate" .
Common River.Org is a multi-faceted development organization improving lives of women and children in the Sidama region of Ethiopia, coffee's birthplace.
Donna Sillan, Co-founder met with Scott Plail; Founder & CEO, Priscilla Broward; VP Sales & Marketing and Willem Boot, International Coffee Expert & VP Global Procurement for Exotic Origins Coffee in August 2013 to discuss the journey ahead and identify ways to begin small micro scale enterprises for the local women.
Common River's roots are deep due to Tsegaye Bekele's (Co-founder) family in Ethiopia, and already proven success. Their organization built a school for education with four class rooms, created a nutritional lunch program including the purchase of cows and a farm to grow food. Common River next introduced literacy classes in 2012. The women students have now learned to read and write resulting in empowerment preparing them to functionalize their education further.
"The next steps are small scale enterprise projects to improve living conditions which will provide greater access to nutrition and health care services" Donna continues, "We are woven into the fabric of this coffee growing community. These women are eager to learn and generate income which will benefit the community at large". Scott Plail adds, "Donna and Tsegaye make a difference, we want to help bring recognition to this development project platform. Our world needs more people like these two remarkable women; we are honored".
Please Visit: http://www.commonriver.org
http://www.exoticoriginscoffee.com