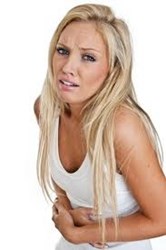 We really want to inform people about their health and steps they can take to improve it
Bakersfield, California (PRWEB) November 20, 2013
The team at SpiritDetox.com, an online site dedicated to natural health and wellness products, has published a new article about Irritable Bowel Syndrome. The article, entitled "Does IBS Get You Into the Bathroom Suddenly? Explore IBS Relief" joins the SpiritDetox.com online database of informative health and wellness articles. If your IBS symptoms have you running to the bathroom unexpectedly, the article may provide some insight and solutions.
"IBS is not something people can overlook," stated Albert Milligan of SpiritDetox.com. "The student, embarrassing and uncomfortable symptoms, which can send people running to the bathroom in search of relief, require attention."
"Unfortunately," he went on to say, "all of the medical research into the condition has only left people with more questions. We hope to shed some light as to what is really going on."
The article focuses first on four potential causes of Irritable Bowel Syndrome. Then, it introduces montmorillonite clay as a potential solution. Montmorillonite clay is a natural haling clay that heals the immune system and digestive tract from the inside out, helping eliminate the gas, pain and other physical symptoms of IBS naturally, without drugs.
This article, like all of the articles in the SpiritDetox.com database, is offered free of charge to visitors at the site. "We really want to inform people about their health and steps they can take to improve it," stated Mr. Milligan. "IBS is just one of many conditions that are best healed naturally, and we want to help people learn how to take control of their health."
About SpiritDetox.com
SpiritDetox.com offers natural health and wellness products through an online store. In addition, they provide education and information to consumers to help them make wise health choices. To learn more about their products or to use their research tools, visit http://www.spiritdetox.com.