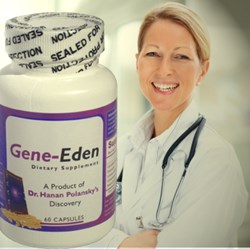 The potential for becoming infected with HPV, the virus that can cause genital warts or cancer, just by sitting on a public toilet seat is frightening. - Mike Evans, polyDNA
Rochester, NY (PRWEB) November 11, 2013
Every day, thousands of people risk an infection with the human papillomavirus (HPV) when they use a public toilet. Researchers from Sweden found that surfaces, such as toilet seats, which frequently contact anogenital skin (the bottom and/or genitals) in public restrooms, consistently tested positive for the presence of HPV (1).
"Apparently clean seats in 23 airports located in 13 countries (Belgium, Denmark, Finland, France, Germany, Italy, Jordan, the Netherlands, Russia, Sweden, Switzerland, Spain and UK) were sampled with (an advanced DNA testing procedure). (The procedure) detected (HPV) DNA in 101/113 (89%) of samples (1)." Note that the study found HPV on clean seats!
What makes these statistics even worse is the fact that the HPV virus can stay infectious for up to 7 days. "STI (sexually transmitted infection) particles deposited on environmental surfaces may stay temporarily infectious: … up to 7 days for HPV (1)."
"The potential for becoming infected with HPV, the virus that can cause genital warts or cancer, just by sitting on a public toilet seat is frightening. Gene-Eden-VIR is a great natural remedy that targets latent viruses, including the latent HPV. In light of this research, we recommend Gene-Eden-VIR to anyone who must use a public toilet." – Mike Evans, polyDNA
A study published on August 12, 2013 in the peer reviewed, medical journal Pharmacology & Pharmacy, in a special edition on Advances in Antiviral Drugs, showed that Gene-Eden-VIR reduced HPV symptoms. Study authors wrote that, "Individuals infected with the HPV…reported a safe decrease in their symptoms following treatment with Gene-Eden-VIR (2)." The study authors also wrote that, "We observed a statistically significant decrease in the severity, duration, and frequency of symptoms (2)."
To learn more about Gene-Eden-VIR, and HPV visit http://www.gene-eden-kill-virus.com. All orders of Gene-Eden-VIR are completely confidential, and no information is shared or sold to any third party. Privacy is assured.
###
References:
(1) http://sti.bmj.com/content/early/2013/11/04/sextrans-2013-051280.long#ref-5
(2) http://www.scirp.org/journal/PaperInformation.aspx?PaperID=36101
polyDNA is a biotechnology company that develops dietary supplements using the unique scientific method developed by Dr. Hanan Polansky, which is based on Computer Intuition.
In addition to his unique scientific method, Dr. Polansky published the highly acclaimed scientific discovery, called Microcompetition with Foreign DNA. The discovery explains how foreign DNA fragments, and specifically, DNA of latent viruses, cause most major diseases.
polyDNA developed Gene-Eden-VIR, an antiviral natural remedy that helps the immune system kill latent viruses.