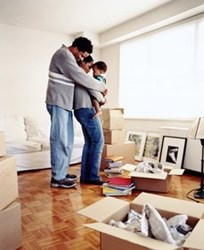 All moving supplies are not alike. For quality moving supplies at a discounted price, http://www.MovingKit.com is the go-to moving supply provider
(PRWEB) November 12, 2013
The saying "you get what you pay for" can often wind up being true, but when it comes to MovingKit.com, you definitely get the quality you deserve at wholesale prices. MovingKit.com, the newest moving supply company helping consumers manage their difficult moves, has continually proven that it really is possible to receive quality service at a discounted price!
When it comes to deciding on where to purchase moving supplies, it can be difficult to decipher which option are the best. Should customers choose the cheaper or more expensive option? Is the name brand better than its counterpart? For many, these decisions are daunting. However, with the launch of MovingKit.com and the widespread customer satisfaction they have been receiving, it is quickly becoming well known that MovingKit.com is the right choice when it comes to purchasing shipping supplies.
"When I found Moving Kit, I could not believe how affordable their moving supplies were. I thought there must be a catch. I went ahead and placed my order and to my surprise, I received my supplies the very next day!" stated one of Moving Kit's most recent customers.
MovingKit.com's success is rooted in their commitment to providing quality service at a price their consumers can afford. The recently launched company principals recognized that moving was becoming increasingly stressful and there needed to be a simpler solution for consumers. MovingKit.com helps consumers figure out what types of boxes are the best option depending upon the contents of their home or business. Left up to customers, valuable items would get jumbled together, resulting in broken or lost possessions. Confused on whether to use a small, medium, or large size box? Don't worry - all of the directions are easily accessible via their webpage! With the help of MovingKit.com's online moving guides customers can now make sure that they are using the supplies they order from the company correctly.
All moving supplies are not alike. For quality moving supplies at a discounted price, http://www.MovingKit.com is the go-to moving supply provider. With various other features on their webpage, all geared toward making moving easier – customers can rest assured their moving needs will be taken care of.