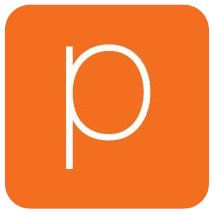 The community will be a key differentiator that will set our clients apart and help them connect to their customers in new and innovative ways.
Los Angeles, CA (PRWEB) November 11, 2013
Passenger, a leader in the online community technology and services industry, and VANAD Group, a Netherlands based innovator in the field of Information and Communications Technology and Customer Service, announce a new partnership which will build upon the history of strong innovation in digital technologies from both companies. This collaboration allows VANAD Group to offer online, mobile, and social customer support communities to its customers in Europe and expand its services by leveraging Passenger's powerful technology platform. This new capability will transform the way companies are able to interact, collect feedback and provide support for their consumers throughout the customer support lifecycle.
Passenger's CEO, Thomas Finkle, states, "We are impressed with VANAD Group's innovation and leadership in the customer service support industry; with Passenger's technology and services, they will be able to offer their clients new and innovative solutions to capture consumer insights. This will also allow Passenger to build its international presence in the community space. We couldn't be more excited about this partnership; VANAD Group and their clients are the perfect match for expanding their customer support business through community."
Arthur Nederlof, CEO VANAD Group, "With the Passenger community platform, we will be able to offer more complete and expansive customer support services to our clients. The community will be a key differentiator that will set our clients apart and help them connect to their customers in new and innovative ways. We are very excited about the partnership with Passenger."
About Passenger
Passenger communities enable the world's leading brands to connect, create and communicate with key stakeholders online, on mobile and on social networks. Passenger combines industry-leading technology with expert community management and engagement services to allow your brand to connect in real-time with your community to inform research, product development, and marketing decisions. In addition, all of the data collected from the social brand intelligence platform is warehoused in a single database with robust analytic capabilities, which provides a holistic view of your social brand community, and actionable, member-driven insights. For more information, visit http://www.thinkpassenger.com.
About VANAD Group
VANAD Group, with its headquarters in Rotterdam (the Netherlands) comprises various organizations operating in the sphere of technology and customer service solutions in the Netherlands, Belgium, Luxembourg, Germany, UK and China. The backbone of the group is formed by the VANAD Contact Centers/Babylon division that offers innovative customer contact solutions serving various international clients in almost twenty languages. Much of the technology is developed in-house by VANAD Laboratories, which also markets state of the art solutions to third-party companies. ENOVATION offers a full range of services in communication and data integration, with a particular focus on secure messaging, integration services and cloud solutions. The multichannel publishing software from Tangelo Software is used by countless public and private sector organizations who wish to publish content quickly and efficiently, in real time, across multiple channels. VANAD Group has a strong presence in China with SOPHO in Suzhou with over thirty years' experience on the Chinese market for telecommunications solutions and VANAD Chengdu that offers a full range of services for (cloud) application development.
For more information, visit http://www.vanadgroup.com/.