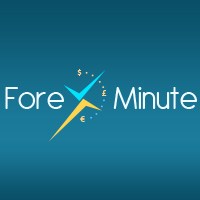 ForexMinute recently reviewed this feature at TradeRush and recommended it for traders.
London, UK (PRWEB) November 13, 2013
TradeRush announces that now traders can access 'One Touch Binary Options' which according to it are a type of exotic option which are fast becoming popular amongst traders, particularly the ones who are into commodity and Forex trading. ForexMinute recently reviewed this feature at TradeRush and recommended it for traders.
A source from TradeRush says that One Touch Option is useful for traders who believe that the price of an underlying asset will exceed a certain level in the future; however, they are unsure about the sustainability of the higher price. He also informs that these are made available only on weekends for purchase i.e. the time when markets are closed.
He also promises that there are attractive payouts from such a trade as here traders can get up to 500% returns on their investments. A reviewer at ForexMinute admits that at TradeRush, One Touch options are the way to make a lot of money which is not possible with other brokerage firms.
The up to 500% returns on investment is irresistible for traders, which in fact provides an attractive opportunity wherein unlike the standard binary option, predicting price direction is not enough. Here the direction is already chosen for traders within the option, as well as a target price. Thus, traders have to put little effort and gain a lot in return.
The brokerage firm announces that One Touch options are purchasable on Saturday from 12:00 AM to Sunday 20:00 PM. However, the Options are traded from Monday 12:00 AM to Friday 20:00 PM.
About ForexMinute.com
ForexMinute, the world's leading Forex news and views portal, has become a one-stop solution provider for Forex traders and brokers as well as Bitcoins news. It provides all the required tools to individuals to become a professional Forex trader. Also, it helps Forex brokers provide high-end user-friendly trading experience to traders with an array of resources e.g. financial news by the minute, fundamental analysis, technical analysis, Forex tools and others.
For more information, visit http://www.forexminute.com or call +1 800 758 5780.
You can have the ForexMinute newsletter delivered to you each trading day. Simply sign up today. You will be kept up to date on the latest market action. It's free and simple -http://www.forexminute.com/newsletter.