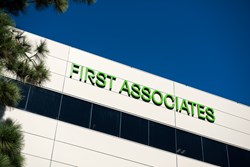 a great example of success in the solar services marketplace
San Diego, CA (PRWEB) November 13, 2013
Larry Chiavaro, EVP of First Associates Loan Servicing, will speak at the Infocast Distributed Power Summit in San Diego on Tuesday, November 19th. Chiavaro will discuss the role of Solar Loan and Lease Servicers and B ackup Servicers in solar securitizations.
Chiavaro has insightful views on the key milestones for new asset classes built over years of experience in the consumer finance industry. At First Associates, Chiavaro has been instrumental in creating the industry's largest and most rapidly growing Solar Loan and Lease Servicer. He has also been a key player in bringing new services to market designed to accelerate the growth of companies in the residential solar market.
"The time for the solar industry to tap into the securitization markets is here. Access to the public capital market will be the next driver of growth in the residential solar market," said Larry Chiavaro. "The ability to attract a broader investor base for long term debt will be the catalyst for rapid consumer solar adoption. There have been many other lessors of operating assets that have tapped into the securitization market in the past. Solar is a new asset class to the market but it has many precedents to draw from. Many of the new services First Associates has rolled out in the last twelve to twenty four months, such as enhanced UCC and PUC filing, and Initial Solar Diagnostic Services are in direct response to our solar clients plans for securitizations. Our experience with securitized assets in other consumer asset classes allows us to quickly provide what investors, rating agencies, and other participants in these markets require for a successful transaction."
"The Infocast Distributed Power Summit is the leading gathering place for the industry's leaders," said Gretchen Luchsinger, President of Infocast. "First Associates has been a key resource for the industry and a great example of success in the solar services marketplace. We are pleased to have Mr. Chiavaro join us this year."
Additional information regarding the Solar Securitization Conference can be found online at http://infocastinc.com/events/dsolarwest13?utm_source=dsolarwest13-PR&utm_medium=FirstAssociates&utm_campaign=MPS
About First Associates Loan Servicing
First Associates is the nation's premier solar servicing firms comprised of a team of professionals with world class experience, first-rate knowledge and exceptional technology. First Associates provides best-in-class services for solar portfolios including origination and servicing for both lease and loan programs, UCC and PUC filing and management, delinquency management programs, initial diagnostic services and more. Our staff that committed to providing the highest level of service to customers while maximizing lender and investor returns. More information is available at http://www.1stassociates.com.
About Infocast
For over 25 years, Infocast has produced the highest quality events, tailored to the needs of the industries we serve. We intensively research the marketplace, pulling from an extensive network of experts to give you the information and connections to succeed. For more information, please visit us at http://www.infocastinc.com.