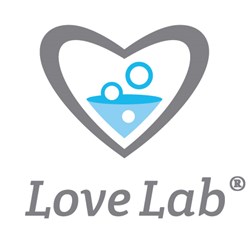 I don't think I'll be breaking records like (Julie Uhrman) did but I dare to challenge the status quo like she does.
Los Angeles, CA (PRWEB) November 11, 2013
Last week, ABC News reported that the Honorable Carlos Samour has ruled in the case of James Holmes, the Colorado theater shooter suspect, that his Match.com and AdultFriendFinder.com dating profiles can be used at his trial to establish, "he knew what he was doing" before going on a shooting rampage. Holmes is not the first or last suspected criminal to use online dating sites, however, the case has shed even more light on an ever-growing problem in online dating.
The first comprehensive report in 8 years on Americans' use of the Internet as it pertains to Online Dating & Relationships was published last month by Pew Internet Research Center. The study concluded that, "public attitudes toward online dating have become more positive in recent years, but many users also report negative experiences."
Half (54%) of online daters have felt that someone else seriously misrepresented themselves in their profile. And more seriously, 28% of online daters have been contacted by someone through an online dating site or app in a way that made them feel harassed or uncomfortable. Women are much more likely than men to have experienced uncomfortable contact via online dating sites or apps: some 42% of female online daters have experienced this type of contact at one point or another, compared with 17% of men.
The Solution
Master Matchmakers® Steve and JoAnn Ward have created the ultimate solution to online dating fraud. Currently powered by LexisNexis their free authenticated dating app, Love Lab® verifies, authenticates and background checks the identity provided by every user.
In an effort to raise awareness for their solution and interest in their cause the founders have launched a Indiegogo Campaign, which they hope will transform their product into a best-in-class experience. "When entrepreneurs like Julie Uhrman (Ouya) take on titans like Sony and Microsoft, they turn to companies like Indiegogo to see if others want an alternative as well. I don't think I'll be breaking records like (she) did but I dare to challenge the status quo like she does." The funds from this campaign will be specifically applied to:
1) Developing and deploying a fully interoperable communications solution on a JS technology stack (Angular JS + NodeJS + NoSQL DB (MongoDB) ) that will mainly enhance the messaging component but will also be used to handle XMPP based video chat messages and push notifications.
2) Incorporating the SkyBiometry cloud-based Face Detection and Recognition API into the app as another layer of authentication & fraud prevention.
3) Factoring in Trulioo's global identity verification APIs and software (specifically their TruDetect social identity proofing solution).
What are the perks for contributing to the campaign?
Perk #1
$450 perk
By funding this campaign you (or someone you may assign) will become a qualified client of Master Matchmakers® and have permanent premium placement in the Love Lab® database. This includes the ability to hide your profile, access Love Lab® from a browser, request introductions, rate other members, narrow down searches and more. All qualified members will be interviewed by a matchmaking professional from Master Matchmakers® staff and profiled for potential matches.
Perk #2
$1,000 perk
For a $1,000 contribution Steve Ward will personally provide an hour-long live video coaching session to address anything impacting your love life. This pledge will also include the aforementioned $450 perk.
Perk #3
$2,500 perk
For a $2,500 contribution Steve Ward will provide the same experience included in the $1,000 perk as well as an additional hour of face-to-face live video coaching to identify a potential match in the Master Matchmakers® service that he will personally try to arrange.
Perk #4
$5,000 perk
For a $5,000 contribution Steve Ward will provide the $2,500 perk in-person at a mutually convenient time and place.
Perk #5
$10,000 perk
For a $10,000 contirbution Steve Ward will provide the $5,000 experience along with a total of three (3) hand-selected matches. In addition, if so desired, you will be credited as a contributor to the project and a Love Lab® founding team member.
For more information on Love Lab®, its founders, partners and advisors please visit the Love Lab® Indiegogo Page here http://igg.me/at/lovelab/x/5352655.
Master Matchmakers® & Love Lab®
6231 PGA Blvd., 104-244
Palm Beach Gardens, FL 33418
Toll Free (800) 734-9230