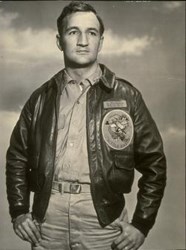 We chose Tom Harmon, Michigan's first Heisman trophy winner as a representative of all such men and women. - Brandon WIlliams
Ann Arbor, MI (PRWEB) November 12, 2013
Brandon Williams, one of the founders of affinity social network community "Go Blue Then and Now", announced as its salute to Veterans Go Blue Then and Now selected Tom Harmon as an example of a Michigan letter winner who served during war and Aaron Ward as an example of Michigan letter winners active in community service to benefit the Armed Forces.
Williams, a retired NFL player and Michigan letter winner, was integral in creating the initial Go Blue Then and Now social media presence that has now evolved into an ASNC.
"Many Michigan letter winners have served in the Armed Forces," says Williams. "We chose Tom Harmon, Michigan's first Heisman trophy winner as a representative of all such men and women. Similarly, many Michigan letter winners are active in community service assisting veterans. Aaron Ward was selected as he recently created the 'Ward's Warriors' initiative to honor and recognize members of the United States military during the 2013-14 Wolverine hockey season."
Tom Harmon won the Heisman Trophy in 1940. Instead of starting a professional football career, he enlisted as a pilot in the Army Air Corps before Pearl Harbor. His distinguished service included being awarded a Purple Heart and the Silver Star. Harmon was the embodiment of Leaders and Best!
Aaron Ward was a hockey star with Michigan prior to his NHL career. Ward is currently a hockey analyst with The Sports Network. A recent University of Michigan press release announced the creation of the Ward's Warriors program to honor and recognize members of the United States military during the 2013-14 season.
Ward was quoted in that release as stating: "As a University of Michigan student-athlete, I learned at an early age that my education stretched far beyond the classroom. We were taught that we were more than just part of a school; we were part of a community. As role models, we not only needed to embrace the responsibility that we had to our teammates and fellow students but also to represent ourselves with integrity on behalf of the entire community. For that reason I have always looked to honor my heroes, those men and women of the United States Armed Forces and their families that have and are sacrificing and serving honorably for all of us. It gives me great pleasure to start the 'Ward's Warriors' program in an attempt to show this appreciation."
About Go Blue Then and Now:
Go Blue Then and Now is an affinity social network community that unites Michigan sports fans and creates visibility for charitable and community service efforts by University of Michigan coaches and player alumni. It also serves as a place where all Michigan players, family, friends, alumni and fans can gather. Its primary purpose is to allow Michigan fans to learn about upcoming charity events supported by Michigan sports legends. It is not a company or a not for profit. Instead it is a place where all the Michigan global community can network with each other. The costs are all privately financed by Keliher Consulting. Thus it is a private sector effort to support a public need. The presence is in essence a hub collecting Michigan sports related information to allow "one stop" viewing. All those involved in social media are welcomed to join to create visibility for their presences.