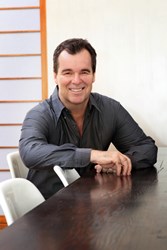 I've seen so many different ways of doing things in the property market that I know that no matter what problem you're trying to solve there's always a way.
(PRWEB) November 11, 2013
"Creative strategies can help anyone buy a house in any condition of the real estate market; that's why parents around Australia shouldn't panic about their child's ability to buy real estate in the near future," said Rick Otton, the authority in creative real estate ideas.
Australian Property Monitors reported that right now the median house price in Sydney is at $722,718, while median unit prices rose to $515,035.
Dion Vertzayas, a property lawyer, from Sydney told the Sydney Morning Herald on 29 October 2013 that he bought his 5 year old son a one-bedroom apartment worth $710,000, so that his son will not be priced out of the market when he grows up.
"More parents are stepping in to help their kids purchase property for sale, because people are scared that their kids wouldn't have the chance to own a house with the rapid increase of house prices and lack of government subsidy," Mr. Otton shared in a new interview for his Power Property Profits Pack.
"In some extreme cases; people actually buy their toddlers apartment units, while others give their kids a large amount of cash for a deposit or they give a charge on their own property to support their child's incapacity to pay the deposit," he added.
"Prices of a house for sale seem so far out of reach when kids today become adults, but parents shouldn't take these drastic steps, since creative strategies can help them buy houses without paying a huge amount of deposit or even applying for a new home loan," Mr. Otton revealed.
Mr. Otton then discussed that changing the way people look at the property market means changing the process of buying and selling houses and not the people who are paying for it.
"I've seen so many different ways of doing things in the property market that I know that no matter what problem you're trying to solve there's always a way," he said.
Discover more creative strategies on how to buy and sell houses with the help of Rick Otton's Power Property Profits Pack. Visit http://www.howtobuyahouseforadollar.com/ to get a free copy of the limited-edition compilation.
About Rick Otton
For over 23 years property millionaire Rick Otton has built an impressive real estate portfolio using innovative strategies that he has developed – strategies in which transactions are made without the need for traditional bank-type loans.
He constantly refines his techniques as he buys and sells properties through his We Buy Houses business which operates in Australia, New Zealand and the UK.
A gifted speaker and educator, Mr Otton conducts regular one-day free seminars across Australia, which build on the the concepts he shares in his 2012 book 'How To Buy A House For A Dollar', voted by Money Magazine and Dymocks Book stores as one of the Top 10 Most Popular Finance Titles for 2013.
He regularly records and publishes iTunes podcasts via his channel Creative Real Estate.
His innovative low-risk, high-reward approach to Australian real estate investing has been featured in a variety of television programs and magazines, including Today Tonight, Hot Property and Australian Property Investor.
To register for one of Mr Otton's free Australian one day seminars, visit HowToBuyAHouseForADollar.com or phone, in Australia, 1300 888 450.