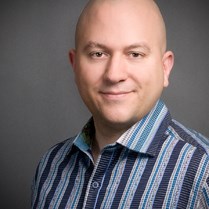 As a result of our new offices, Denim Group is able to provide a global software security perspective with the added value of local talent, and when it comes to security, being nearby can be vital.
San Antonio, Texas (PRWEB) November 12, 2013
Denim Group, the leading secure software development company, today announced its expansion with the opening of an office in Austin, Texas. The company also established a presence in Dallas, Texas; Seattle, Washington; and San Francisco, California to better serve clients and to address the quickly growing demand for its secure software development and application security consulting services. Denim Group's expansion enables the company to continue to provide the high caliber consulting services that fueled its dramatic growth in the secure software development field.
"Due to the client trust relationship underlying secure development and software security consulting services which can require intense client interaction, clients are expecting more significant on-site time. Having office locations closer to our key clients enables these collaborations and allows our consultants to be even more responsive to important client needs," said Sheridan Chambers, Denim Group Principal. "As a result of our new offices, Denim Group is able to provide a global software security perspective with the added value of local talent, and when it comes to security, being nearby can be vital. We can also avoid passing on increasingly more expensive travel costs to our clients while making our consultants happier which is critically important to us as an employer."
Denim Group's dramatic growth reflects a spike in demand for software that is better able to protect sensitive customer data and be resistant to Internet attacks. Several business drivers pushing this trend include the Payment Card Industry's requirements around application security, the healthcare industry's need to protect electronic patient information, and a growing client demand for more secure and resilient Internet-facing applications. The rapid adoption of mobile devices into industry of all kinds also requires organizations to create new solutions designed to safeguard off-premise applications and data, as well as an array of new devices. Once organizations have secured their network perimeters, they are now turning to application security initiatives to identify software security flaws and prioritize remediation efforts.
The growth of the application security industry has also been proven by respected organizations such as The Ponemon Institute which recently released a study on The State of Application Security. In that report, Ponemon concluded that the importance of an organization understanding its application security maturity level and the impact it has on their overall IT security profile is critical. In fact, according to the study, the application layer is responsible for over 90 percent of all security vulnerabilities, revealing the need for organizations to make a greater investment in application security programs to reduce overall organizational exposure to cybercrime.
According to research firm Gartner, Inc., the worldwide security technology and services market is forecast to reach $67.2 billion in 2013, up 8.7 percent from $61.8 billion in 2012. At the Gartner Security & Risk Management Summit held in June, 2013, Gartner announced that one of the key trends that contribute to this growth is the shift from device security to application and data security in the mobile arena. Couple that with the incredible demand for applications in the banking and financial services industry and application security is quickly becoming a key priority for today's organizations.
Industry firm IDC echoed these same sentiments in its Worldwide Security and Vulnerability Management Market Analysis which said that "as security becomes more important at the application level, organizations are demanding software that is less vulnerable to attack; thus, application-level security needs to be a fundamental component for software development and quality assurance."
"It is clear that application security is no longer an option for today's organizations. The constant threat of security breaches, the potential loss of data and the impact to business-critical systems which can severely damage the corporate reputation is driving an ever-increasing focus on application security," Chambers continued. "Because there is no single, one-size-fits-all application security solution, Denim Group's unique skill set of providing consultants that are software developers that also have deep security knowledge is filling a specific need for our customers. We believe that is the key to our growth because it takes this multi-layered understanding of both sides of the solution to assure that the application code itself is safe and its implementation is secure to really solve today's increasingly complex application security issues."
About Denim Group
Denim Group, the leading secure software development firm, builds custom large-scale software development projects across multiple platforms, languages and applications. What makes Denim Group unique is that the company brings significant core competencies in software security to the table, offering an innovative blend of secure application development, security assessments, application security training and consulting capabilities that protect a company's biggest asset, its data. Denim Group customers span an international client base of commercial and public sector organizations across the financial services, banking, insurance, healthcare, and defense industries. Its depth of experience building large-scale software development systems in a secure fashion have made the company's leaders recognized experts in their fields Denim Group has been recognized as one of the 5,000 Fastest Growing Company's by Inc. Magazine for five years in a row, and has won multiple other awards as well. For more information about Denim Group visit http://www.denimgroup.com.