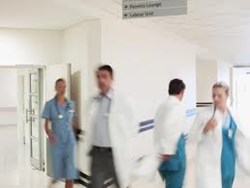 Injuries caused during birth can be devastating, and in some unfortunate cases fatal.
Bolton, UK (PRWEB UK) 14 November 2013
Amongst the findings, the report states that, between April and September of 2013 more than a quarter of maternity departments were forced to turn away women in labour, for reasons such as, having no beds, or a lack of midwives (1).
Speaking on these findings, Suzanne Yates from Birth Injury Solicitors, Asons, said:
"I find it no surprise that such a large percentage of the maternity budget is being spent on covering birth injury claims, and that the reasons behind such a cost are related to a shortfall in staffing levels. It is clear, that there needs to be an overhaul in the maternity system, which would hopefully lower the number of medical negligence claims being filed against the NHS (1).
If a mother or child has suffered during a traumatic birth, the compensation received from a birth injury claim can be considered a necessity; the costs of life long aftercare can be very expensive. For example, with cerebral palsy compensation claims, the health authority responsible for the damage caused would have to pay for the costs of rehabilitation, specialist equipment and therapy."
According to the Guardian, there was a "wide unexplained variation" in the rates of complications and birth injuries; particularly in reference to those which result in life long conditions, such as cerebral palsy. Some hospitals had to readmit up to four percent more women as an emergency, following their labour, compared with better performing hospitals (1).
Ms. Yates, continued to say:
"In my opinion, the NHS need to address this issue as a matter of urgency. Injuries caused during birth can be devastating, and in some unfortunate cases fatal. In a recent settlement, a women from London was awarded £1.6 million in birth injuries compensation, as the injuries she acquired while giving birth made it necessary for her to give up her career (2). Health care professionals have a duty of care, which they are required to uphold; shortages in staff prevent many healthcare professionals from reaching such a level."
When an injury has been caused during birth, it may be the result of medical negligence. If level of care a patient has received falls below the standard required, and fuffering has been caused as a result, the trust responsible may be liable to pay damages for clinical negligence compensation. To find out more information on birth injuries, or making a claim for birth injury compensation visit http://www.asons.co.uk or phone 01204 521 133.
(1) The Telegraph, One fifth of maternity budget now spent on blunders, 08/11/2013
http://www.telegraph.co.uk/health/healthnews/10434031/One-fifth-of-maternity-budget-now-spent-on-blunders.html
(2) The Telegraph, Seven Figure Payout for Trader After Childbirth Errors, 18/10/2013
http://www.telegraph.co.uk/news/uknews/law-and-order/10389620/Seven-figure-payout-for-trader-after-childbirth-errors.html
(3) The High Court Of Justice, London, Court Number: TLQ/12/0897

About Asons Solicitors:
Asons Solicitors is a Bolton-based law practice that specialises in personal injury and industrial disease claims. Founded by brothers Imran Akram and Kamran Akram, Asons Solicitors has developed to become a young and dynamic law firm that delivers practical solutions to clients in times of difficulty. Their continued focus on their staff has seen them awarded with the Investors in People "Gold Award"; which is reflected in the professional and personable approach they take in working with clients. They strive to grow and to develop, and their supportiveness and attention to detail ensures that their clients use them time and again.
For further information contact:
Email: info(at)asons(dot)co(dot)uk
Website: http://www.asons.co.uk