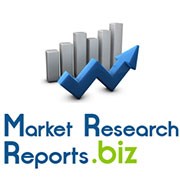 Baby Personal Care - China 2013
(PRWEB) November 12, 2013
Baby Personal Care - China 2013
Having grown up in times of modern consumerism and popular media, the Post-80s generation mums have a radically different lifestyle. These unique features demand brands and retailers to rethink the strategy of marketing to modern mums. Understanding the way that they blend the online and offline world is crucial.
Click Here To Visit Complete Report:-
http://www.marketresearchreports.biz/analysis-details/baby-personal-care-china-october-2013
Table of Content
Introduction
Definition
Methodology
Abbreviations
Executive Summary
The market
Market size and forecast
The future
Figure 1: Best- and worst-case forecast for China value sales of baby personal care market, 2008-18
Companies and brands
The consumer
Baby personal care category penetration is on the rise
Figure 2: Frequency of using baby care products, April 2013
The variation of usage frequency according to a baby's age
Brand loyalty highest when babies are at their youngest
Figure 3: Number of baby care products bought in past 12 months, April 2013
Product extension based on a baby's age
Figure 4: Attitude towards purchasing baby care products, April 2013
Advertising and marketing communication online is vital
Rebuild trust
Make bath time fun
Figure 5: Attitude towards baby care products, April 2013
Key issues
Opportunities for product premiumisation
Figure 6: Attitudes towards pay a premium
Nurturing customer relationships from an early stage
Building trust via content marketing
What we think
To Download Sample Report Visit:-
http://www.marketresearchreports.biz/sample/sample/178524
The Market
Key points
Market size and forecast
Figure 7: Baby personal care China market in value, 2008-12
The future
Figure 8: Best- and worst-case forecast for China value sales of baby personal care market, 2008-18
Market drivers
The silver lining behind the declining birth rate
Figure 9: Major statistics of China population
Figure 10: Total population and its natural growth rate, 2011
One child, six incomes
Figure 11: Wyeth shower gel designed for 5-12 months infant, Q2 2011
Figure 12: The image of little emperor, a child looked after by two workers during a travel to Huang Mountain, May 2013
Heated competition
Figure 13: Liushen Baobao shower gel, Q4, 2012
Figure 14: Elsker and Lovology products are popular
Heightened education
What it means
Companies and Brands
Key points
Major players
Figure 15: China baby personal care market company retail market share, by value (%), 2011-12
Domestic players remain competitive in lower tier cities
Brands
J&J
Figure 16: Johnson\'s Body Care Oxygen Fresh Moisturising Lotion, Q2 2012
Frog Prince
Figure 17: Frog Prince Nourishing Hair & Body Wash featuring its trademark cartoon icon, Q2 2012
Figure 18: Frog Prince Mild Ultra Care Lotion featuring Kelly Chen, Q1 2013
Yumeijing
Figure 19: Yumeijing baby shampoo package rejuvenation from left to right: 2013 Q2 and 2007 Q2
Figure 20: Yuing Fon baby ultra-care lotion, Q2 2012
Pigeon
Figure 21: Pigeon has a large portfolio of products from left to right: Baby diapers, lotion, cooling stripes and detergent for baby's clothes, 2012-13
Advertising and innovation
Less is more
Figure 22: Total baby personal care products launched by claim, 2008-12
Figure 23: Dodobaby bath product contains organic fruits extract, lavender extract, chamomile extract, Q4 2012
Figure 24: New Mom Pure Baby Care Cream is said to be natural organic, Q4 2012
Cultivating a routine
Figure 25: Johnson & Johnson Johnson\'s Baby Bedtime oil, Q1 2012
Figure 26: Pigeon Moisturizing Lotion for Kids is suitable for children above three years old, Q1 2009
Figure 27: Elsker Dreamworks Kung Fu Panda 2 for Children Boy Body Emulsion, Q2 2012
Figure 28: Avent new baby care range specially designed for new born babies up to six months old, Q2 2013
What it means
Latest Reports:
Air Fresheners - China 2013
:http://www.marketresearchreports.biz/analysis-details/air-fresheners-china-october-2013
Thanks to growing disposable income and urbanisation resulting in an expanding consumer base, the air fresheners market in China has enjoyed steady growth between 2008 and 2012. The effectiveness of eliminating odours remains the second most important factor when buying air fresheners, thus traditional air fresheners that highlight the benefits of getting rid of odours still have relatively steady demand. However, the next generation air freshener products with mood-setting and health benefits are likely to become the driving force of this market.
Click Here To Download Detail Report:
http://www.marketresearchreports.biz/sample/sample/178459
Table of Content
Introduction
Definition
Report structure
Methodology
Abbreviations
Executive Summary
The market
Figure 1: Best and worst-case forecast of sales of air fresheners in China, 2008-18
Companies and brands
Figure 2: Air freshener brands in China, by brand share in value terms, 2010-12
The consumer
Air fresheners enjoy high penetration in China
Figure 3: Air fresheners used in the past 12 months, August 2013
Bathroom odour the key type that consumers want to eliminate
Figure 4: Types of odours users of air fresheners try to remove most frequently, August 2013
Having natural ingredients becomes the most important factor for buying air fresheners
Figure 5: Most important factors influencing choice of air fresheners, August 2013
Mobile Gaming - US 2013
: http://www.marketresearchreports.biz/analysis-details/mobile-gaming-us-october-2013
The mobile gaming sector is new, widespread, and growing. Non-traditional demographics have taken to mobile gaming. App store listings and gaining good reviews at app stores are critical, and game makers exploring the optimum way to monetize of their product must keep in mind the increased likelihood of download if the game is free and the already proven in-game spend model.
Click Here To Download Detail Report:
http://www.marketresearchreports.biz/sample/sample/178525
Table of Content
Scope and Themes:-
Definition
Data sources
Consumer survey data
Abbreviations and terms
Abbreviations
Terms
Game genres
Game platforms
Other terms
Executive Summary:-
Market factors
Consumers flocking to smartphones and tablets
More than half likely to play a mobile game in a typical week
Figure 1: Frequency of gaming activity, by platform, September 2013
The consumer
Making money from "free" games
Figure 2: Average number of (free vs. paid) mobile apps downloads and deletions in the past month, September 2013
App store browsing an important factor in app discovery
About Us :
MarketResearchReports.Biz is the most comprehensive collection of market research reports. MarketResearchReports.Biz services are specially designed to save time and money for our clients. We are a one stop solution for all your research needs, our main offerings are syndicated research reports, custom research, subscription access and consulting services. We serve all sizes and types of companies spanning across various industries.
Contact:-
M/s Sheela
90 Sate Street, Suite 700
Albany, NY 12207
Tel: +1-518-618-1030
USA – Canada Toll Free: 866-997-4948
Email:sales(at)marketresearchreports(dot)biz
Website:http://www.marketresearchreports.biz/
Blog:http://bccresearchreports.blogspot.com
FaceBook FanPage: https://www.facebook.com/marketresearchreports.biz