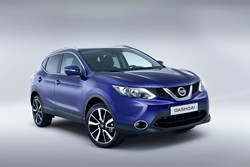 Now is the time to get a great new car deal.
(PRWEB UK) 11 November 2013
AutoeBid clients typically save thousands of pounds off the RRP of a new car despite never needing to step foot in a showroom. All the client need do is supply AutoeBid with the exact specification of vehicle desired and a reverse auction among franchised dealers commences. The client is then offered the lowest (winning) price.
The numbers speak for themselves. Between October 2012 and October 2013, AutoeBid has seen a 200% increases in sales, far outstripping the 4% increase in car sales nationwide during the same period. AutoeBid's new car deals are the lowest in the UK.
Here are some ways AutoeBid clients can maximise their savings in conjunction with AutoeBid's substantial discounts.
Savings on running costs
One of the most common promotions dealers use is the extended warranty. Most warranties last for three years (there are some exceptions, such a Kia's seven-year warranty), but dealerships can and often do offer extended cover against faults and damage for no extra cost. It is, however, imperative that new car buyers learn what is and what isn't covered is these policies.
Free servicing offers are also popular, particularly in conjunction with the buyer taking out finance with the manufacturer.
Manufacturer finance deals
To get buyers to take out their own finance policies, dealerships will often offer to make a contribution to the deposit of the vehicle. This can be in the thousands of pounds so it's certainly worth finding out about. This is not always enough, however, so low interest rates can be had too – even 0% APR in many cases. Thirty-six months is the standard term for financing, although buyers can also negotiate whether they want to own the vehicle outright at the end of the 36 months or upgrade to a new car at some point.
Savings on RRP
Plain and simple, dealerships may offer a new car discount on certain vehicles. How much that discount is will depend on whether the buyer is paying in cash, using their own finance provider or using finance provided by the manufacturer.