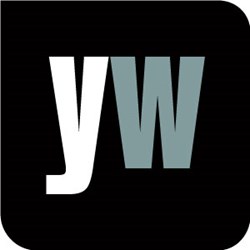 London, UK (PRWEB UK) 24 November 2013
A dog's weight loss of 25 kilos has earned him the title of South Africa's 2013 Hill's Pet Slimmer of the Year and its owner a R5000 prize, Health24 reported October 24th. The article, "Dog loses 25 kilos," noted that Hector, a once chubby Pretoria Rottweiler, weighed 83kg before the vet put him on a supervised weight management programme. Hector's owner Fanie van Schalkwyk commented, 'He was just lazy. Now he is just active. He can even jump into the car on his own, when before he couldn't even get into the car. I had to pick him up. He is now a dog with life.' (http://www.health24.com/Lifestyle/Pet-Health/News/Dog-loses-25-kilos-20131024)
This inspired Yourwellness Magazine to outline how to help dogs lose weight. According to Yourwellness Magazine, 'Obesity is on the rise for canines. The reasons for this influx are similar to those that humans experience, too much food and too little exercise…Carrying extra weight decreases [dogs'] ability to perform daily activities. It takes more work to do everything. Body systems have to do more than they were designed for because extra weight places strain on the heart, muscles and respiratory system. Because being overweight causes daily tasks to be more difficult and causes more pain, dogs can become more irritable. Dogs who are overweight have a shorter life span and a lower quality of life.' (http://www.yourwellness.com/2011/06/how-to-help-your-dog-lose-weight/#sthash.iCQQRZHE.dpuf)
Yourwellness Magazine outlined tips for helping dogs lose weight:
1. Feeding. Do not use food to show affection. Do not leave food out all day. Set a schedule and a location to eat. One meal per day (or two small ones) is all that a dog needs.
2. Exercise. Start slowly, for just a few minutes a couple times a day. Play more games with the dog to make it fun.
To find out more, visit the gateway to living well at http://www.yourwellness.com.