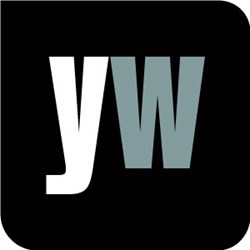 London, UK (PRWEB UK) 28 November 2013
A man hoping to lose weight and raise money for cancer research is walking from Cairns to Geelong, The Gladstone Observer reported October 20th. The article, "Fatman needed to lose weight, went for 'a bit of a walk,'" noted that Brendan Alsop and his dog Jojo are on the Fatman's Great Aussie Trek, and have walked more than 2600km since starting out in February. Alsop commented, 'I started off at 145 kilos and decided that I needed to do something radical to get the weight off, so I thought I'd go for a bit of a walk.' (http://www.gladstoneobserver.com.au/news/fatmans-on-great-aussie-trek/2056723/)
Following on from this, Yourwellness Magazine gave their rules for walking to lose weight. Yourwellness Magazine explained, "Walking is fantastic exercise for three main reasons. It's our primary way of getting about so you'll walk every day anyway, it doesn't require any special training and it's not going to cost you a bomb in equipment expenses. You'll lose more weight than you'd expect if you take up walking and even doing a little bit of extra exercise a day will help boost your weight loss potential! Essentially, all exercise is good exercise." (http://www.yourwellness.com/2013/03/walking-to-lose-weight-then-dont-forget-these-rules/#sthash.jDmqDXOE.dpuf)
Yourwellness Magazine outlined important things to remember when taking up walking for weight loss:
1. Take a pedometer. This gives a concrete reading of distance travelled, so walkers can aim to beat it next time around.
2. Wear decent shoes. Walkers need comfortable footwear which isn't going to rub against the feet and cause blisters or discomfort over longer periods of time.
3. Hydrate. While exercising there's nothing more important than keeping hydrated.
4. Enjoy. Walkers should pick a route that they like and only do as much walking as they want to.
5. Stretch. To avoid straining any muscles, walkers need to stretch out their hamstrings, calves and upper body before and after any walking.
To find out more, visit the gateway to living well at http://www.yourwellness.com.