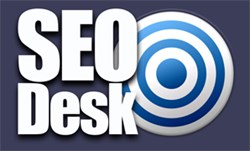 (PRWEB UK) 11 November 2013
Midland Credit, one of the leading car finance companies in the United Kingdom, is launching a new campaign aimed at ensuring motorists stay on the road in the winter months. This is the time of year when many cars are unable to put up with the cold starts, the treacherous conditions and the increased levels of pressure that they face. The number of breakdowns that occur in the winter months is higher than the other seasons, and this is exactly the time of year when people need their car the most. It can also be the time of year when money is tight.
This is why Midland Credit is determined to offer as much support and assistance to their clients across the country. The company has long been regarded as one of the most supportive firms when it comes to car finance deals, and they are determined to support all clients through this difficult period. Anyone that sees their car break down in the winter and is faced with a hefty repair bill will know that it is often quicker, easier and more reliable to buy a new car as opposed to trying to prolong the existence of a current car.
Midland Credit is offering all clients a decision within one hour. Quite often car owners will be put on the spot by mechanics or garage technicians over what is to be done with a car. If a car owner is presented with the option of a large repair bill or deciding whether they should opt for a new car, the owner may not have a lot of time to make their mind up. This is where the fast action of Midland Credit will provide car owners with all of the information that they require to make the right decision.
The firm offers guaranteed car leasing and has helped countless clients who have been refused credit elsewhere. The range of bad credit car leasing options provided by Midland Credit should ensure that there is an opportunity for people of all ages and backgrounds to get a new car during the winter months.
This is often the time of year when drivers find themselves forking out large amounts of money on repair bills or being left without a car. This winter, Midland Credit is keen to ensure that everyone stays on the road.
About Midland Credit:
With more than 30 years' worth of experience in the car finance industry, Midland Credit has earned the reputation of being one of the leading companies in this sector. This ensures that the company has the experience and expertise to provide the widest range of finance options to their clients. The firm is a specialist bad credit car leasing firm, providing finance options to clients who have been denied finance from other firms. Midland Credit is dedicated to helping people get a car and to getting on the road.